An aircraft is a complicated asset to operate and maintain and requires a solid team of domain expert professionals to manage it.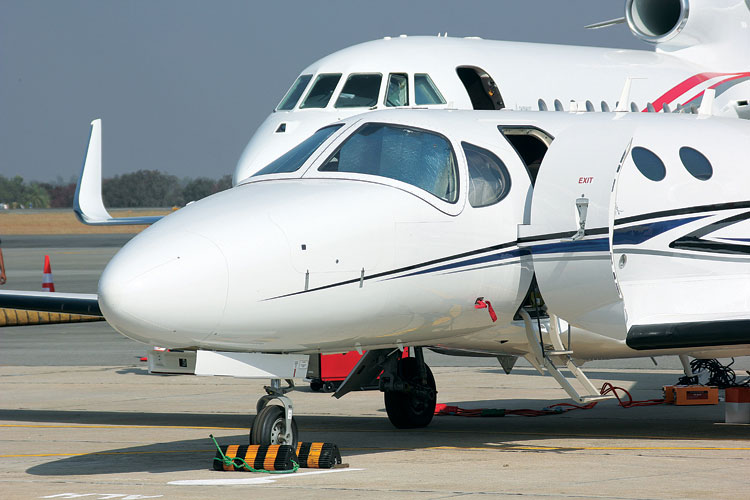 The Proposed Relief to Aircraft Management is a Great News for Private and Charter Operators
The Ministry of Civil Aviation has been recently working on a proposal to allow aircraft management companies to manage aircraft which can be operated for private or for charter. Aircraft management is a popular service availed by aircraft owners worldwide, but not implemented in India so far. Per DGCA, the aircraft owner should be responsible for its operation and cannot outsource it to any third party professional firm. The existing thought process is that this structure creates more accountability with the aircraft owner.
However, I think otherwise. Aircraft ownership is unlike car ownership. An aircraft is a complicated asset to operate and maintain and requires a solid team of domain expert professionals to manage it. Very few aircraft owners can establish such a team. Hence allowing professional aircraft managers to manage private aircraft can only benefit all stakeholders – DGCA, aircraft management companies, aviation professionals as well as the aircraft owners and following are my arguments. But first, I'll cover some background.
BACKGROUND DATA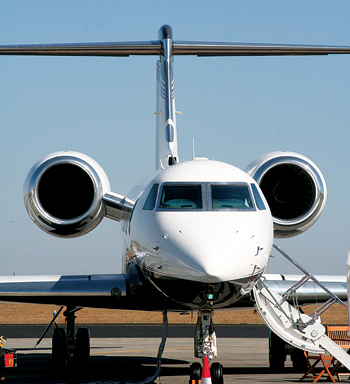 India's Business Aviation Sector is Constantly Evolving for Better
Due to highly fragmented nature of the business, governing general aviation industry in most countries is highly challenging for the aviation regulators. The situation is same in India as well. Per DGCA data, there are 109 registered Non-Scheduled Operator Permit (NSOP) holding companies which operate 346 airplanes and helicopters in India. Thus India has an average of three aircraft per NSOP company. If we exclude large helicopter operators (fleet size of more than 25) such as Pawan Hans and Global Vectra, this average falls down to 2.5 aircraft per NSOP. The number is less than two for aircraft registered under private category. This creates a huge problem for the DGCA to oversee and regulate the maintenance and safety activities of more than 100 operators as the organisation is already stretched for manpower and resources.
On the other hand, apart from a handful of charter operators, most of the NSOP companies are owned by large corporate companies. Establishing and operating an NSOP with its own team of industry experts for one to two aircraft is not a preferred method of operating an aircraft for the companies due to extensive regulatory compliances and organisational set up. However, they do this because of taxation, which is another topic of discussion.
RESULT
As a result, DGCA is required to monitor and audit more 100+ organisations which consumes significant resources, which the regulator lacks. Moreover, only few NSOP companies are managed in the most professional and organised manner. There is a lack of experienced and professional accountable managers who can maintain the NSOP companies to the highest compliance levels. The parent corporate companies don't always prefer spending resources behind hiring and managing an able team of professionals. Therefore in many companies safety oversight could occur and quality of services to the aircraft owner is not always at the most desirable levels.
Therefore following are six reasons why outsourcing of aircraft management could improve industry standards in India.
OWNER CONCERNS AND THEIR MITIGATING ACTIONS
A concern that is put forward by one of the key stakeholders is there may be few professional aircraft management companies, their management fees may be disproportionate to the level of services provided.

However, this concern could be easily alleviated by the fact that aircraft management companies will compete with each other for undertaking aircraft under their management. In fact, my argument is that the quality of services will increase and pricing will decrease. This is because aircraft management companies will also earn some portion of the revenue from aircraft charters to third parties.
Second concern is over the control of aircraft. Aircraft owners are often advised that once the aircraft is managed by an aircraft manager the owner loses control over the operation of the asset. This advice is not correct. The account manager at the aircraft management company is essentially someone who reports to the aircraft owner and is responsible for making it available whenever the owner needs it and ensuring coordination of operations and maintenance when due. Further, the right contractual framework puts responsibility on the aircraft manager to deliver to the owner's expectations.
NOTE OF CAUTION
In some cases Aircraft management firms are also aircraft sales consultants. This could be disadvantageous to the aircraft buyer as the firm may be biased in selling aircraft of the type that it already manages. The key motivation would be that when the aircraft is bought, the management firm would get to operate it as it already operates the type in its managed fleet. Hence aircraft buyers should have an independent sales consultant during the procurement process at least to vet the aircraft management company's recommendations.

However, if the aircraft buyer is looking for an aircraft purely for functional use and is comfortable about the aircraft's capacity, mission suitability, price and operating costs and is convinced about the value proposition of the aircraft manager, then this could be a suitable option for hassle-free operations.
Aircraft owners should do a thorough due diligence on the quality of aircraft management firms before they trust and handover their expensive asset to the firm. Owners should check the operational history of the firm, qualifications and experience of the staff and quality of internal systems and processes before deciding whether handing over the aircraft to the firm is the best option or to simply manage it by oneself.

Writer is Vice President – Sales at Arrow Aircraft