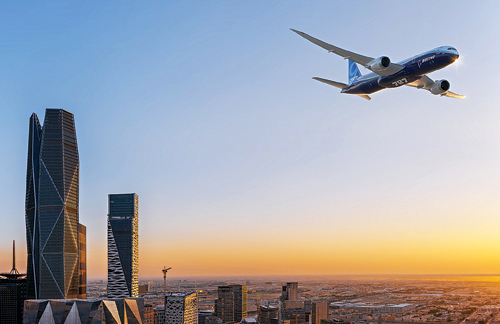 Boeing and Riyadh Air announced that the new Saudi Arabian carrier has chosen the 787 Dreamliner to power its global launch and support its goal of operating one of the most efficient and sustainable fleets in the world.
Owned by Saudi Arabia's Public Investment Fund (PIF), Riyadh Air said it will purchase 39 highly efficient 787-9s, with options for an additional 33 787-9s. Based in the capital city, Riyadh Air will play a key role in growing Saudi Arabia's air transport network.
"The new airline reflects the ambitious vision of Saudi Arabia to be at the core of shaping the future of global air travel and be a true disrupter in terms of customer experience," said Tony Douglas, CEO of Riyadh Air.