The Government is trying to sweeten the deal and hopes to convince prospective buyers to take over the loss-making carrier which is a huge drain on the exchequer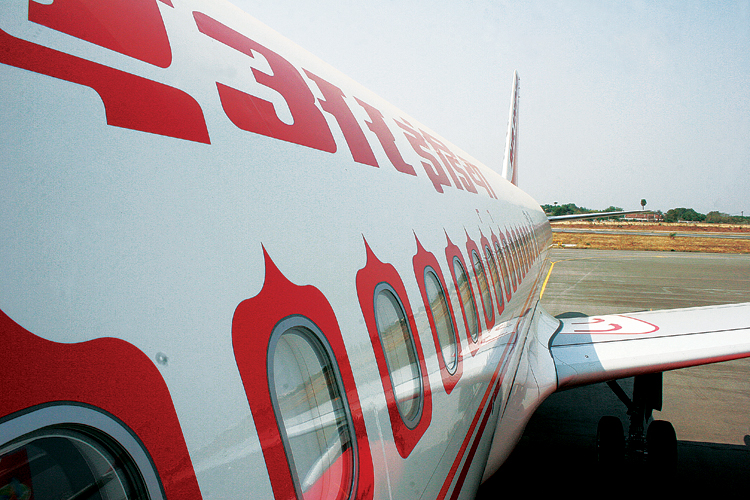 Air India has two subsidiaries Air India Express and Alliance Air and together, they operate 118 aircraft servicing 94 destinations
The national carrier Air India, was once a Maharaja of the global skies and envy of the world. Today, the loss-making airline is estimated to have a debt burden of over 50,000 crore which is not sustainable and the Government's efforts for strategic disinvestment of the airline seem to fail repeatedly. The debt burden of Air India Express is approximately 2,600 crore and that of AISATS, its joint venture with Singapore-based SATS Ltd, is around 200 crore. The tax payer's money needed for more important services such as health and education, is having to sustain a losing airline. The question thus being asked is whether Air India is an asset or a liability?
BRIEF HISTORY
Air India was established in 1932 as Tata Airlines and commenced full-fledged operations in 1946 after it became a public limited company and was renamed Air India. In its first year of operation, the airline flew 260,000 km, carrying 155 passengers and 9.72 tonnes of mail and made a profit of 60,000. During the Second World War, the airline helped the Royal Air Force with troop movements, shipping of supplies, rescue of refugees and maintenance of aircraft. Air India became the first Asian airline to operate freighters when Air India Cargo was set up in 1954. Air India Cargo ended freighter aircraft operations in early 2012. In February 1960, it took delivery of its first Boeing 707 and became the first Asian airline to induct a jet aircraft. In 2007, Air India and Indian Airlines were merged to form Air India Ltd. The combined loss for Air India and Indian Airlines in 2006-07 was 7.7 billion and after the merger, it went up to 72 billion by March 2009. It today has two subsidiaries Air India Express and Alliance Air and together, they operate 118 aircraft servicing 94 destinations. Air India is the largest international carrier out of India with an 18.6 per cent market share. Over 60 international destinations are served by Air India across four continents. Additionally, the carrier is the third largest domestic airline in India in terms of passengers carried after IndiGo and Jet Airways with a market share of 13.5 per cent as of mid 2017. The airline is a member of the Star Alliance since 2014. In 2000-01, attempts were made to privatise Air India and from 2006 onwards, it suffered losses after its merger with Indian Airlines. This behemoth, with nearly 21,000 employees, had a revenue of 222 billion in FY2016-17 and incurred a net loss of 57.65 billion. The Ministry of Finance refuses to waive Air India's 30,000 crore debt.
ACCORDING TO IATA, 75 PER CENT OF WORLD'S AIRLINES ARE OWNED BY THE PRIVATE SECTOR AND OVER ONE PER CENT OF THE GLOBAL GDP IS SPENT ON AIR TRANSPORT
TURNAROUND PLAN
Till a long term solution is found, Air India has been attempting a turnaround in its finances. Earlier the UPA government had approved a turnaround plan under which the national carrier was to receive equity infusion worth 30.231 crore up to 2012 subject to meeting certain performance criteria. Initiatives have included rationalisation of routes and enhanced utilisation of aircraft measures through which, Air India reportedly registered around 11 per cent growth in revenue since last fiscal year and its performance parameters are better says its Chairman and Managing Director, Pradeep Singh Kharola, an IAS officer from Karnataka cadre. He further stated that the loss-making carrier had recorded 80 per cent load factor in 2017-18 and also claimed improvement in On-Time Performance on year-on-year basis.
TEETH-TO-TAIL RATIO
If at 80 per cent load factor, Air India is incurring losses, then it surely indicates that there are several non-operational expenses that are taking their toll on the balance sheet. The teeth-to-tail ratio is obviously adverse. According to International Air Transport Association (IATA), 75 per cent of world's airlines are owned by the private sector and over one per cent of the global GDP is spent on air transport. After recent employee reduction, Air India still has employee-to-aircraft ratio at 114 and the employees cost to total cost is now around 11.68 per cent. In an apple-to-apple comparison, the world's best employee-to-aircraft ratio is of Ireland's Ryanair at 29.69, with 9500 employees looking after 320 aircraft. Comparing with some other countries, the ratio in Garuda Indonesia is 56.15, Turkish Airlines is 63.36 and Air China 70.39. Some others such as United Airlines have higher ratio at 117 because they employ 84,000 to look after a fleet of 715 aircraft and have much higher revenues implying higher aircraft utilisation rate.
FINANCIAL MESS AND DISINVESTMENT PLAN
In 2000-01, first attempts were made to privatise Air India. In July 2009, the State Bank of India (SBI) was tasked to prepare a road map for the recovery of the airline. The carrier sold three airbus A300 and one Boeing 747-300M aircraft in March 2009 for $18.75 million to finance the debt. The airline shut down the Frankfurt hub on October 30, 2010 because of high operating costs. In 2010, financially less lucrative routes were terminated. By March 2011, Air India had accumulated a debt of 426 billion and an operating loss of 220 billion and was seeking funds to the tune of 429 billion from the government. A report by the Comptroller and Auditor General blamed the decision to buy 111 new aircraft and the illtimed merger with Indian Airlines for the poor financial situation. In August 2011, the invitation to join Star Alliance was suspended as a result of its failure to meet with the minimum standards for the membership. The government pumped 32 billion into Air India in March 2012. In 2012, a study commissioned by the Ministry of Corporate Affairs, recommended that Air India should be partly privatised. In May 2012, the airline was fined $80,000 by the US Transportation Department for failing to post customer service and tarmac delay contingency plans on its website and adequately inform passengers about its optional fees. In January 2013, Air India cleared a part of its pending dues through funds raised by selling and leasing back the newly acquired Boeing 787 Dreamliner. The airline split its engineering and cargo businesses into two separate subsidiaries, Air India Engineering Services Limited (AIESL) and Air India Transport Services Limited (AITSL) in 2013. As a part of the financial restructuring, Air India sold five of its eight Boeing 777-200LR aircraft to Etihad Airways in December 2013. Plans for introducing ultra-long flights with services to US West Coast were cancelled due to high fuel prices and weak demand. On April 24, 2014, Air India issued a tender for leasing 14 Airbus A320 aircraft for up to six years, to strengthen its domestic network. Air India moved its headquarters from the iconic 23-storey Air India building on Marine Drive, Mumbai to Delhi in 2013 and rented most of the floors in that building. In August 2015, it signed an agreement with Citibank and SBI to raise $300 million in external commercial borrowing to meet working capital requirements.
PRIME MINISTER NARENDRA MODI HAD REASSERTED HIS GOVERNMENT'S COMMITMENT AND 'SINCERITY' TOWARDS SELLING OFF PUBLIC-SECTOR ENTERPRISES AND ASSETS TO PRIVATE PARTIES
On June 28, 2017, the Government announced its intention to privatise Air India and a committee was been set up to start the process. In March 2018, the Government came out with the preliminary information for the strategic disinvestment of the airline wherein it planned to offload 76 per cent as well as cede management control to private players despite the Ministry of Civil Aviation claiming to have doubled its operating profits. Yet in the same period, the airline's net loss widened to 5,765 crore. The Centre for Asia Pacific Aviation (CAPA) India estimated the carrier would make losses of $1.5 billion to $2 billion over the next two years. The winning bidder would have to remain invested in the airline for at least three years. The proposed disinvestment was to include Air India Express and AISATS.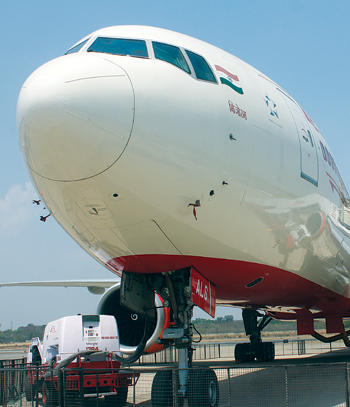 With the forthcoming general elections, any further decision on privatisation may now be left to the new government
CONTRARIAN APPROACH
There are some who feel that the airline has been making operational profits for the past three years and has never defaulted in loan repayment. It is suffering net losses mainly on account of the huge debt. The airline continues to have a market share of around 17 per cent in the overseas services which is the highest among Indian carriers. This share could go up with Jet Airways landing itself in a financial mess and awaiting bailout. Besides, with a fleet of 114 aircraft, Air India has over 6,200 slots for domestic and international flights. These are highly lucrative slots at major airports and traffic rights internationally and likely to be worth billions of rupees. Also, its non-core assets and real estate value in India and abroad could be huge. As per reports, the value of land owned by the airline is more than 8,500 crore. Air India also owns among the largest collections in the country of paintings, artifacts and antique furniture. The airline's assets are reportedly worth more than its debt burden. Other than the financial part, it is important to have a public sector airline to not only connect the remotest of loss-making routes in the country, where profit-seeking airlines will never venture, but also to keep a check on the practices of private airline companies, which would have a monopoly over Indian skies once AI goes. Could writing off part of the debt help?
THE WAY AHEAD
Prime Minister Narendra Modi had reasserted his Government's commitment and 'sincerity' towards selling off public-sector enterprises and assets to private parties. This government had already sold national assets worth 1.25 lakh crore in first three and a half years of its rule. At the cabinet level, they have cleared the sale of not only Air India, but several other loss-making public sector units. Yet, the government acknowledges the massive criticism flung at them for possibly selling Air India cheaper. Many private players have been demanding that this Central Public Sector Undertaking be sold in parts. There is thus a plan to sell off AI's iconic erstwhile corporate office building in Mumbai to the country's largest container cargo terminal Jawaharlal Nehru Port Trust in order to raise funds. There are reports that Air India is going to hand over its priceless artwork collection to the Ministry of Culture as they can't afford the upkeep.
OTHER THAN THE FINANCIAL PART, IT IS IMPORTANT TO HAVE A PUBLIC SECTOR AIRLINE TO CONNECT THE REMOTEST OF LOSS-MAKING ROUTES IN THE COUNTRY
The biggest deterrent is the debt burden of over 50,000 crore, of which the Government had earlier vowed to bear 50 per cent. The private buyer would be left with debt of around 24,600 crore, along with current liabilities of more than 8,800 crore. This means a total burden of debt and liabilities of 33,200 crore will remain with the new owners. This is not lucrative enough. Also, the Government will retain 24 per cent stake. The other choice is to write off the huge 52,000 crore debt. This move could be seen as bad for the public exchequer. Another option is to include the real estate held by the national carrier. The original offer excluded its prime land holdings and real estate. The non-core real estate assets and other businesses, not integral to the core airline business of the airline, were to be hived off into a Special Purpose Vehicle (SPV) to be owned by the Government of India.
The Government is trying to sweeten the deal and hopes to convince prospective buyers to take over the loss-making carrier, which is a huge drain on the exchequer. A buyer of Air India will also get close to 31,806 crore of unabsorbed depreciation. That may provide benefit of reduced tax liability. It can be carried forward for any number of years. The company buying stake in Air India can offset its profits against the unabsorbed depreciation, thus reducing the tax liability. The benefit will be available as long as Air India stays as a separate entity. Yet Jet Airways, IndiGo and the Tata Group, which has alliances with two carriers — Malaysia's AirAsia and Singapore Airlines, have expressed their reservations. Despite carrier's routes being a strength, the employee costs are relatively high. Air India's per unit employee costs were 1.3 times and other operating costs were 2.4 times that of IndiGo in FY2017. In a recent report, Air India CMD has said that the divestment was 'temporarily' on hold. The Centre has now decided to transfer 29,000-30,000 crore debt to a special purpose vehicle so as to reduce the debt on its books. With the forthcoming general elections, any further decision on privatisation may now be left to the new government. Anti-privatisation lobby would have gained ground and time. The situation is complex and the final word is yet to be said.
A well run Government-owned airline could have been a national asset, but over 70 years of operations have clearly indicated that it is "not the business of Governments to be in business". As all attempts to revive the airline have failed, it has now become a liability and needs to be privatised without further delay.