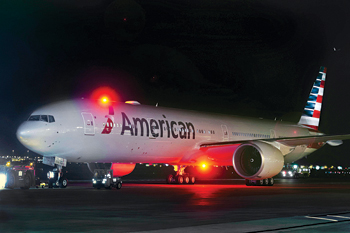 The concept of outsourcing in aviation is not new. Already airlines and airports are outsourcing many of their services to third party players. For instance, at the airport the ticketing staff may belong to a contractor and not the airline, though they may be wearing the uniform of the airline. The ground handler may or not belong to the airline. The maintenance, repair and overhaul (MRO) services are totally outsourced. For the operator, this makes total economic sense, thus allowing the operator to focus on core competency. As a passenger, it does not matter to you as long as you get efficient service and good pricing.
When we say third party airlines, we are talking of outsourcing between two airlines, between a mainline airline and a regional airline wherein the regional airline is a third party player. Yes the concept is similar to code-sharing that exists between airlines on international routing, like Air India has with Star Alliance which gives it access to many destinations where it may not be directly operating. A code-share agreement is where two or more airlines share the same flight. Each airline publishes and markets the flight under its own airline designator and flight number as part of its published schedule. A seat can be purchased on each airline's designator and flight number, but is operated by only one of these cooperating airlines.
Feeder role
We are talking of a regional airline which may operate in a particular region for a particular airline and in another region, it could be operating for another airline. There is marriage of two core competencies, so to say, running a mainline airline and a regional airline – here. This concept exists where the regional carriers are feeding traffic to mainline airlines either by being wholly-owned subsidiaries, franchise operators or providers of capacity in the form of wet lease arrangements or capacity purchase agreements. Air India and its regional subsidiary Alliance Air or Air India Regional is an example of subsidiary. But in this article we are going beyond the subsidiary role.
SkyWest, a model to emulate
A classic example of a regional airline operating as a third party airline is that of SkyWest Airlines, a North American airline headquartered in St. George, Utah. SkyWest operates on a regional level, connecting 203 cities in 43 states, five Canadian provinces and five cities in Mexico and the Bahamas. It is a member of the Regional Airline Association. Importantly, SkyWest acts as a feeder airline, operating under contract with various major carriers. It flies as SkyWest Airlines in a partnership with Alaska Airlines; as United Express on behalf of United Airlines; as American Eagle on behalf of American Airlines; and as Delta Connection on behalf of Delta Airlines.
As of September 2016, SkyWest Airlines employed 11,760 people throughout North America. The airline averages 1,716 departures a day, with 838 operating as United Express, 665 operating as Delta Connection, 135 operating as American Eagle and 77 operating as Alaska Airlines. In total, SkyWest carried 30.1 million passengers in 2015. It has a fleet of 358 aircraft – 67 Embraer E175; 163 CRJ200; 92 CRJ700; and 36 CRJ900 aircraft.
So when you are travelling in the US, you will often hear on board "Welcome aboard this United Express flight operated by SkyWest" or another flight "Welcome aboard this Delta Connection flight operated by SkyWest."
American Airlines Group which has wholly-owned subsidiaries such as American Airlines (American Eagle operated by SkyWest); Envoy Aviation Group (Envoy); Piedmont Airlines (Piedmont) and PSA Airlines. It also has third-party regional carriers operating as American Eagle. The group company operates approximately 6,700 flights per day to about 350 destinations in 50 countries.
THE REGIONAL AIRLINE IS EFFECTIVELY WET-LEASING ITS AIRCRAFT TO THE MAINLINE AND THIS WILL ADD TO INCREASED ROUTE NETWORKING, FOCUS ON CORE COMPETENCY AND BENEFITS TO PASSENGERS
As of December 31, 2015, the company operated 946 mainline aircraft and was supported by its regional airline subsidiaries and third-party regional carriers, which operated an additional 587 regional aircraft. American Eagle carriers are an integral component of the company's operating network. During 2015, approximately 54 million passengers boarded the company's regional carriers' planes, approximately 47 per cent of whom connected to or from its mainline flights. Of these passengers, approximately 24 million were enplaned by the company's wholly-owned regional carriers and approximately 30 million were enplaned by third-party regional carriers operating under capacity purchase agreements.
Win-win situation
Companies such as Envoy, Expressjet or Republic Airlines fly airplanes in their major airline partners' livery. Flying as American Eagle, United Express or Delta Connection, these companies sign "capacity purchase agreements" with their major partner airlines to provide service between major airline hubs and smaller regional airports that don't support a mainline aircraft. Some of the regional players not only act as feeders to their mainline partners but also operators of parallel airlines under the same corporate identity. In a capacity purchase agreement, the mainline carrier simply purchases all the seats on the regional aircraft while retaining the marketing, ticketing, and most importantly, the revenue from the sale of tickets.
It is a win-win situation for mainline airline and the regional operator. For a mainline this means substantial saving on money as it does not have to invest in aircraft, employees and operations, but will be giving its marketing, brand management and other expertise to the third party airline for a contractual amount. The cost savings can be in many aspects. For instance, a regional airline pilot gets much less salary than a mainline airline pilot and this can be a bone of contention if the mainline airline has a subsidiary. Outsourcing just clearly takes care of this issue as there is no conflict within the set-up. For the pilots operating regional aircraft, it could mean adding up experience such that they can move to the mainline airline whenever the opportunity comes up, effecting a more or less smooth transition.
Sharing of risks
One of the advantages of the third party system would be that the unions would be different, unlike in a subsidiary where it could be under one umbrella. And wage disparities can be bothersome, even if it is a subsidiary. As for third party, the employees are on the payroll of the regional operator and not the mainline, thus distinguishing the ownership. The regional airlines will get a fixed cost or as determined by the two parties for operating for the mainline carrier. And the contracts are negotiated over a period of time wherein both get to know how the routes are performing and what kind of further investments they would have to make or if the routes are not doing well to revisit the contract or not renew the contract. Thus there is the element of sharing of risks.
If the routes are growing and from regional capacity it increases to capacities when regional aircraft becomes irrelevant, the mainline carrier can move in and the third party airline can move to another region or route to tap the underserved or unserved routes. For instance, in India regional players can think of such tie-ups with one of the main carriers. For the passenger it provides fairly convenient route networking. A person from Hubli can reach Delhi on one airline, so to say. He or she can travel from Hubli to Mumbai on a regional aircraft and then have seamless transfer on to an aircraft to Delhi, all in one flight ticket.
This concept hopefully will make foray in India with regional sectors being opened up by the government like never before. For the regional carrier this is the time to experiment on different models. In this concept, the regional airline will get paid regardless of how many seats are filled or how the customer is ultimately treated. The regional airline is effectively wet-leasing its aircraft to the mainline and this will add to increased route networking, focus on core competency and benefits to passengers.