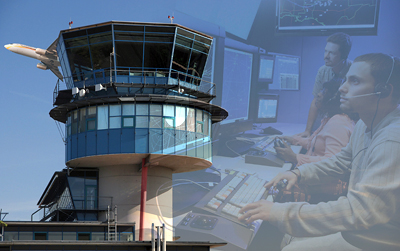 The world urgently needs to upgrade its air traffic control systems, especially as rising incomes in the developing world allow millions of people to fly for the first time
Aircraft deliveries in the next 20 years are going to be phenomenal. Boeing has forecast a long-term demand of 34,000 new airplanes between now and 2030 and Bombardier has indicated 24,000 business jets deliveries by 2031 worldwide. Then there are thousands of military aircraft, helicopters, freighters, unmanned aerial vehicles, etc. which will see exponential increase in their fleet.
That's an awful lot of aircraft in the skies. And that means airspace congestion. Imagine Indian road traffic up in the sky and it could well spell disaster. If not regulated efficiently, it would also mean an awful lot of fuel burn, straining airlines/business jet operators further. The International Air Transport Association (IATA) has noted that if an aircraft can save one minute of travel time, it would lead to annual savings of $3 billion for airlines on a worldwide basis.
NextGen to reduce ATF by 1.4 billion gallons.
The US Federal Aviation Administration (FAA) estimates that increasing congestion in the air transportation system of the United States, if unaddressed, would cost the American economy $22 billion annually in lost economic activity by 2022. It also estimates that by 2018, next-gen will reduce aviation fuel consumption by 1.4 billion gallons, reduce emissions by 14 million tonnes and save $23 billion in costs.
This is possible, thanks to solutions/systems which come into play to ensure that aircraft are safely guided in the skies and on the ground. In aviation jargon it is called air traffic management (ATM).
The best way to handle the coming traffic squeeze is with the next-generation technology that allows for more efficient routes, states Dan Crowley, President of Raytheon's Network Centric Systems. "The air traffic system is already stressed at the current capacity. We know there will be a need for increased density in the skies, and therefore improved air traffic control."
ATC equipment market to touch $4 billion
Global Industry Analysts (GIA), Inc. has forecast that the global air traffic control equipment market is expected to reach $3.9 billion by 2017. Continued focus on establishment of new airports, modernisation of existing facilities and increasing focus on enhancing efficiency and reducing cost of air traffic control for airlines are all expected to drive future growth in the market.
Air traffic control equipment is one part of the air traffic management systems. ATM has a number of complementary systems such as airspace management; air traffic flow and capacity management (ATFCM) and air traffic control. All these come into play to keep aircraft movement not just safe and secure in the skies, but also improve efficiencies.
Airspace management
As aircraft fly through the sky, they follow pre-planned routes, much like motorways on the ground. Since air traffic levels have doubled in the last decade, airspace design must be continuously rethought, to provide the best and the shortest routes for the increasing number of flights. This is airspace management, an activity which includes airspace modelling and design.
Air traffic flow and capacity management.
Once air routes have been planned, the next step is to match the flights with the available capacity. This is an important step as only a certain number of flights can be safely handled at any one time by each air traffic controller.
Each aircraft, using ATC, files a flight plan and sends it to a central repository. All flight plans for flights are analysed and processed, against the available capacity, in order to make the best use of airspace slots. This is done by air traffic flow and capacity management.
World scenario
Across the globe, efforts are on to have unified systems that will manage air traffic with ease. In Europe, the Single European Sky ATM Research (SESAR) programme is on; in the US it is the Next Generation (Next-Gen) Air Transportation System; in India it is the global positioning system (GPS) aided geo-augmented navigation system (GAGAN) and so on to regulate traffic in the skies and ground.
The current ATM system in Europe is fragmented which has impacted efficiency and added to the cost of flying. With over 40,000 flights a day predicted for 2020, the current ATM system cannot cope with this volume of traffic in an efficient manner, hence the efforts to put in place SESAR.