As the commercial aviation industry emerges from COVID-19 there are new challenges and new opportunities. Embraer Commercial is ideally positioned to take advantage of this realignment in the aviation sector as airlines look to reconfigure their fleet and operations.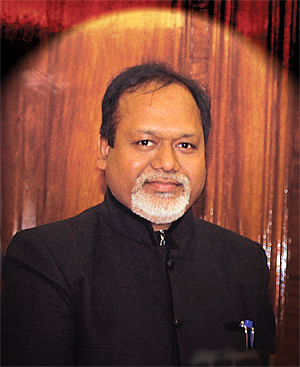 India's aviation industry is at an exciting point, advancing to firmly establish itself as the fastest growing aviation market. According to CAPA, Indian airlines are set to put orders for up to 1,700 planes within the next two years. Air India's recent historic 470-plane purchase order that caught the attention of the nation and the world alike has been a major push in that direction. Air India announced signing letters of intent with Airbus and Boeing, as well as major engine manufacturers. A report on the same by Ayushee Chaudhary highlights the details.
India's long-term forecasted growth in air traffic, and availability of a large pool of skilled aviation technicians and engineers also position it well to become a key regional player in the commercial aviation sector. Additionally, the Government's push to expand regional air connectivity through UDAN has proved encouraging. The RCS UDAN scheme has great potential that needs to be smartly harnessed. A report by Sanjay Bhatnagar underlines this regional connectivity boost.
One of India's leading regional airlines, Star Air is an all-Embraer jet operator, offering daily flights to multiple destinations across the country, most of which are part of the UDAN scheme. In an extensive interview with SP's AirBuz, Arjan Meijer, President & CEO of Embraer Commercial Aviation touched upon the same and talked about how Embraer has created a niche for itself as an aircraft manufacturer and its plans for the future, including turbo-prop and electric propulsion aircraft.
Additionally, to support India's ambitions to become a global cargo hub, Boeing recently announced an agreement with GMR Aero Technic to establish a new Boeing Converted Freighter line in Hyderabad. The facility is expected to add to Boeing's $1 billion supply chain sourcing from India. A report with details from the announcement along with a quick interview with Boeing India President, Salil Gupte is also a part of this edition.
This edition also includes a report by Anil Chopra on Unmanned Urban Air Mobility (UUAM) being the next happening thing in civil aviation. He highlights the various companies that are developing the next generation VTOL vehicles, their types, the major concerns in their implementation and their journey ahead. In another report, he extensively writes about the top engine manufacturers in the world, the top four being GE Aviation, Pratt & Whitney, Rolls-Royce, & Safran (CFM International). He details the journeys of manufacturers as well as the landscape of engine manufacturing moving forward and how India can utilise this segment. Another report by Sukhchain Singh further details the Pratt & Whitney engine family, especially for the commercial and regional aircraft. Pratt & Whitney is a world leader in the design, manufacture and service of aircraft engines and auxiliary power units.
All this and more in this issue of SP's Airbuz.
Welcome aboard and we wish you many happy landings!