Tata Group's Air India last month signed blockbuster agreements for purchase of 470 aircraft. It comprises of 250 aircraft from Airbus and 220 aircraft from Boeing.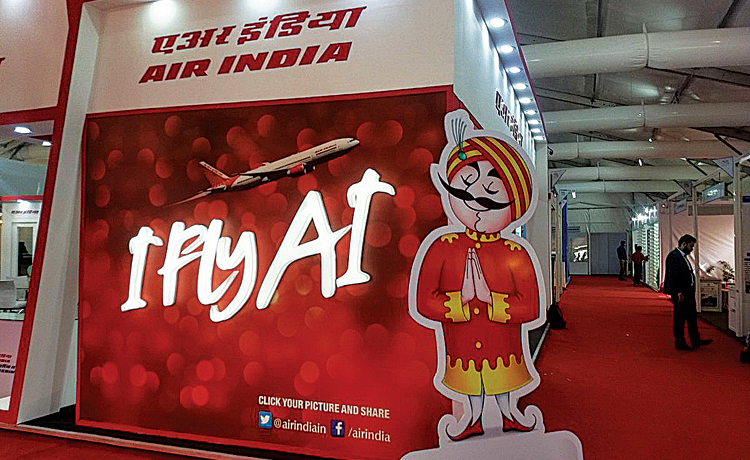 Air India's mega order cost is estimated to be between $70 to 80 billion
This is the largest order placed by an airline in one go anywhere in the world, beating the 2011 order by American Airlines for a combined 460 aircraft. The biggest order by an Indian carrier before this was IndiGo's 300-aircraft order in 2019.
Air India's order for purchase of 250 Airbus aircraft comprises of 140 A320neo, 70 A321neo, 34 A350-1000 and six A350-900 aircraft. Air India's order for purchase of 190 Boeing MAX comprises of 20 Dreamliners (787-9) and 10 777-9. In the deal, Air India also has the Option Clause that allows it to buy 70 additional Boeing aircraft (50 MAX planes and 20 Dreamliners. In that case, the Boeing order would go up to 290 aircraft and total to 540 aircraft. The mega order cost is estimated to be between $70 to 80 billion.
Besides this, Air India has also signed a deal with CFM for the largest LEAP engine order of more than 800 LEAP engines for its order of 400 Airbus and Boeing single aisle, narrow body aircraft. Air India also known to have signed a memorandum of understanding for 68 Rolls-Royce Trent XWB-97 engines (that powers the Airbus A350-1000) and 12 Rolls-Royce Trent XWB-84 engines ( for Airbus A350-900). Both these are considered to be substantial orders.
AI presently operates about 140 aircraft, majority being narrow body. AI largely depends on Airbus planes for domestic operations, while its wide-body fleet comprises Boeing aircraft. Air India Express operates only Boeing narrow-body planes. On its part, the Air India's order reflects a strategy to recapture a major share of routes between India's large overseas diasporas and cities such as Delhi and Mumbai, which is presently dominated by international rivals such as Emirates, Qatar Airways, Etihad and other Middle Eastern airlines. Air India presently holds barely 9 per cent of domestic traffic. It wants to bag a bigger share of regional international traffic and the domestic market, it seems to be getting ready for a battle on both fronts.
Tata Group is also working to consolidate and realign its business by merging AI with Vistara (a JV between the Tata Group and Singapore Airlines) to create a full-service carrier (FSC), this is to complete by March 2024. At the same time it is merging Air India Express and AIX Connect ( formerly AirAsia India) to create a large low-cost carrier (LCC).
"The first aircraft to arrive will be 25 brand new Boeing B737-800s and six Airbus A350-900s in the second half of 2023, with deliveries peaking in 2025 and beyond. In the meantime, our capacity growth will continue to be supported by the previously announced lease-in of additional narrow-body and wide-body aircraft and the restoration-to-service of the remainder of our grounded fleet," Air India CEO Campbell Wilson said in a communication to staff following the announcement of the order.
With a large jump in aircraft from India, the deal promises to make India an international hub for air travel. The mega deal has put AI in the league of "aspiring" global airlines from a debt ridden airline till 2022. The large fleet that is under procurement by Air India will help in reducing the dependence of Indian flyers on foreign carriers. The purchase of wide-bodied aircraft like the A350s will allow Air India to enter markets like the US and Australia directly by offering nonstop flights from India. Air India's new fleet will help in catering to the needs of India's growing aviation market. Of course, the Government's support, investments in infrastructure at airports, capacity building at DGCA and skilled workforce, experienced pilots and cabin crew, will be critical to ensuring the success of Indian aviation.
Under the robust leadership of our dynamic Civil Aviation Minister Jyotiraditya Scindia, pieces of the aviation jigsaw in India, finally seem to be falling in place. DGCA on its part has been proactive and has taken cognisance of expanding airlines and aviation sector. It has decided to enhance oversight mechanism and has announced selection of 400 technical personnel and creation of four more centres over the next two years. Government policies, which were earlier seemed as stumbling blocks in the growth of the aviation sector in the country, are now proving to be a catalyst, incentivising the stake holders with a liberal framework of regulations aimed at supporting privatisation and opening up of the sector. At last India is well and truly on its way to becoming the third largest aviation market in the world!