As the world recovered from the pandemic blues and travel resumed, the aerospace industry lifted off on a high note with many new announcements, launches, new airlines making entries on the block alongside some collaborations, consolidations and some closures. Global Aviation looks to elevate in 2023!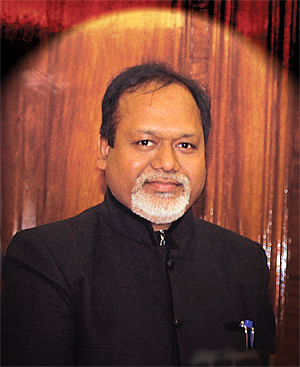 From aircraft manufacturers to engine manufacturers, advanced air mobility to advancement in space, airport infrastructure to MROs and policies, 2022 was an active year that has created a strong base for the industry to build the road to recovery in 2023. Ayushee Chaudhary reviews the trends in Aviation in this issue. In her story titled "2022: An Aerospace Year for the Books", she looks back at some of the highlight events from the previous year across the various verticals of the industry and in another article covers IATA's report that estimates "Airlines to return to profit in 2023". The Indian no-frill carrier, IndiGo is almost proving to be a testimony to that prediction as it becomes India's first airline with a fleet size of 300 aircraft, having had a market share of 56.2 per cent in 2022. Ayushee has a detailed story on the same is covered in this edition. While the industry is mostly optimistic standing on the bright signs the Air Cargo sector has begun to soften. After a stellar 2021, IATA observed the fluctuations in global air cargo markets as economic headwinds persisted. While it has lowered compared to 2021, it still remained more than the pre-pandemic levels mostly. A detailed report by Ayushee on the same is also part of this issue.
The MRO industry on the other hand is expected to see a significant growth especially the Indian MRO sector which is further estimated to touch $4 billion by 2024. Sukhchain Singh writes about the latest trends in civil aviation MRO. He notes, while the consequences of the pandemic were intense for the consolidation and innovation; the increasing digitalisation of MRO to improve efficiency and reduce aircraft downtime is the key factor expected to fuel the growth of the digital MRO market. In another report Pulak Sen writes about "Indian MRO Set to take-off", stating that the MRO infrastructure is expanding in India due to incentives provided by the government, and alliances formed by companies with foreign MROs talking about India's edge over other MRO hubs.
2022 also turned out as an important year for sustainable aviation marked by the adoption of Net-Zero emissions by 2050 at the 41st ICAO Assembly, the Clean Skies for Tomorrow coalition led by the WEF. A detailed report on many other sustainability efforts during 2022 and the importance of SAF has been included in the issue as well. It underlines, as of December's first week, over 4,50,000 commercial flights operated using SAF and further IATA estimates a 200 per cent increase in SAF production in 2022.
We also have an exclusive interview with Stephen Timm, President, Collins Aerospace as the company reaffirms their commitment to India and opens their new Collins India Operations Centre and Global Engineering and Technology Centre (GETC) in Bengaluru are part of a long-term growth strategy for Raytheon Technologies in India.
All this and more in this issue of SP's AirBuz.
Welcome aboard and we wish you many happy landings!