Indian Aviation sector is witnessing a slew of reforms and policy initiatives by the Ministry of Civil Aviation to enable the sector to surpass pre-Covid levels and also make the Indian skies safer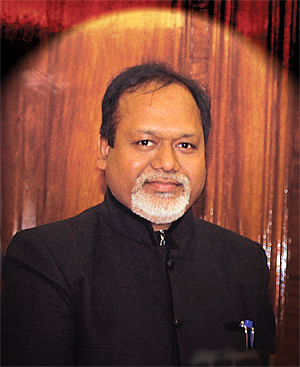 All in all, the industry, more so the Indian industry, is going through an interesting phase of post-pandemic recovery, new approaches, and modified behaviors. CAPA Indian Aviation Industry Outlook spotlights the Indian aviation industry's scenario as new airlines enter, new regional routes are added, the number of aircraft in operations changes, and new airports surface. This issue brings you a CAPA Advisory that expects Indian airlines to operate more than 700 aircraft by the end of FY 2023. In another market analysis, Boeing is bullish on India's aviation sector and a report by Neetu Dhulia highlights the point of view of Boeing's leadership.
Another article by Rohit Goel highlights that India is expected to overtake other developed world countries as the world's third-largest air passenger market by 2030, according to the International Air Transport Association (IATA). Thanks to the Civil Aviation Minister Jyotiraditya M. Scindia, the Government of India is fully supporting this expansion and driving it with policy initiatives, vision, and targets, with priority areas.
A major successful initiative of the GoI is the Regional Connectivity Scheme (RCS) that has completed five years. An article by Sanjay Bhatnagar specifically talks about the achievements of the RCS UDAN Scheme since its launch in 2017. The same writer, in another article, highlights the need to make Indian skies safe, recounting a total of 478 technical snags reported in the last year. Whether or not India becomes a major civil aviation power would finally depend upon the drive and determination of MoCA and DGCA to be able to pro-actively steer its policies, independently, in an absolutely fair manner.
In his article about Next Gen Engines, Anil Chopra lists some of these future engines and the technologies that are creating them. He highlights that the new engine technologies will involve engine-airframe integration, new and improved materials, and materialprocessing techniques, advances in turbo-machine technology, progress in combustion technology, and vastly improved utilisation of Computational Fluid Dynamics (CFD) in engine design procedures.
When future is talked about, sustainability is the most discussed topic. Byron Bohlman shares the ABC of Sustainable Aviation Fuel, underlining the swift steps taken by airlines as well OEMs to accelerate the development of more environmentally-friendly products. Aerospace engine manufacturer, Pratt & Whitney is one of the leading players that is striving towardsachieving net zero air transport carbon emissions by 2050. Ayushee Chaudhary covers some of its initiatives and goals around environment, health, safety & sustainabilityare listed in this edition.
All this and more in this issue of SP's AirBuz.
Welcome aboard and we wish you many happy landings!