Air safety is paramount in aviation and recently a lot of steps have been taken by DGCA to ensure this in the Indian skies. These, safety oversight process of DGCA includes surveillance, spot check and regulatory audits.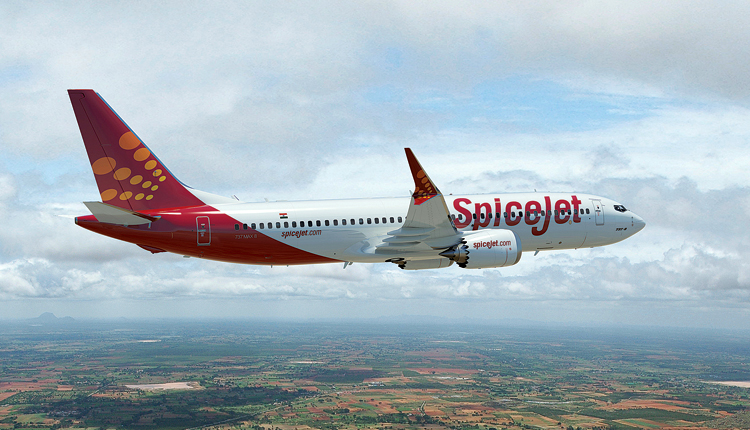 SpiceJet plane windshield cracked on a flight on the same day that another SpiceJet flight from Delhi to Dubai had to be diverted to Karachi because the fuel indication had reportedly begun to malfunction
Rajya Sabha in the Parliament was informed on August 8, 2022 that a total of 478 technical snags were reported in the last one year from July 1, 2021 to June 30, 2022. Of these, Air India faced 184 glitches, IndiGo had 98 glitches and SpiceJet faced 77 such glitches. During the same period, only 27 safety related incidents were reported. All these are a matter of concern, if left unchecked, these may lead to terrible tragedies.
With the opening of civil aviation sector post COVID-19, there has been a spate of mid-air maintenance related incidents. This has attracted considerable media attention, also social media is flooded with reactions from various concerned passengers, indicating lower confidence.
Most incidents are related to technical snags, maintenance related occurrences and faulty engineering practices, spread across different types of aircraft. Following a series of mid-air maintenance related incidents, aviation safety has again gained prominence.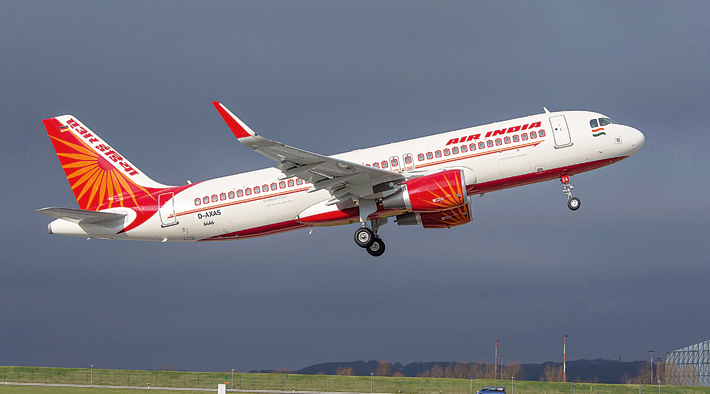 Recently Air India A320neo plane's engine shut down mid-air and had to make an emergency landing at Mumbai airport.
In the three-month period from April 1 to June 30 this year, a total of 150 incidents occurred in the aircraft operated by scheduled airlines due to component and system malfunction, according to the civil aviation ministry.
In last few weeks, the low cost carrier (LCC), SpiceJet has been in the limelight for various reasons. The Airline has been facing financial issues and technical problems.
Following investigation by the Indian civil aviation regulator, Director General Civil Aviation (DGCA) on a series of midair maintenance related incidents in SpiceJet, DGCA on July 5, 2022, had issued a show cause notice, highlighting the poor internal safety oversight and inadequate maintenance actions leading to degradation of safety margins. Further on July 28, 2022, DGCA ordered SpiceJet to operate maximum 50 per cent of its flights, which were approved for summer schedule, for a period of eight weeks.
Earlier, financial assessment carried out by the DGCA last September had revealed that SpiceJet is operating on cash-and-carry basis, due to which, suppliers and approved vendors are not being paid on regular basis, resulting in shortage of spares and frequent provision of minimum equipment list (MEL), leading to compromise in safety standards. The airlines tend to find a convenient path of making a few aircraft a 'Christmas tree' thereby increasing the probability of mistakes during cannabalisation of parts and spares to make another aircraft flyworthy.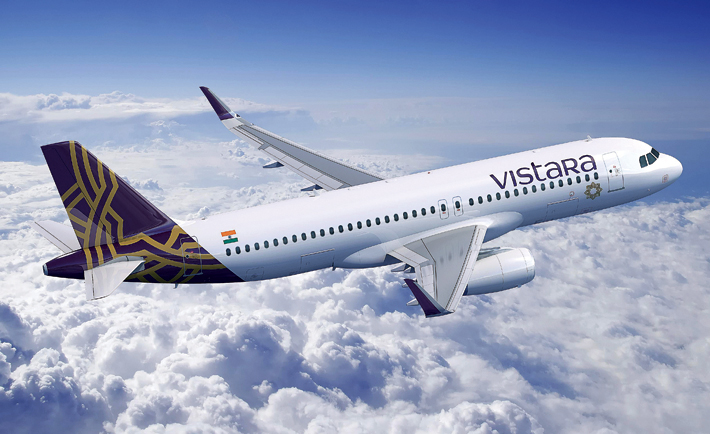 A Delhi-Mumbai Vistara flight returned midway after a whistling sound was heard in the Boeing 737 aircraft cockpit.
Last month, DGCA had to deregister four of its Boeing 737s in compliance to request by one of the lessors. The request was made under Irrevocable De-registration and Export Request Authorisation (IDERA), to re-acquire aircraft when its commercial arrangement regarding collection of payment due fails. Similar request has now come from another lessor for two Boeing 737 and is likely to be agreed by DGCA. Thus SpiceJet would lose six of its aircraft, some more could be in pipeline.
Civil Aviation minister Jyotiraditya Scindia has said, "For me, safety is important and that's where the regulator, in terms of DGCA comes in. You have seen over the past few weeks, a lot of steps have been taken (to ensure safety). Through these steps a lot of confidence-building has happened amongst the airlines and passengers."
DGCA is the country's civil aviation regulator. Its vision is to, "endeavour to promote safe and efficient air transportation through regulation and pro-active safety oversight systems.
The safety oversight process of DGCA includes surveillance, spot check and regulatory audits embodied in the annual surveillance programme.
The steps taken by DGCA in various domains are praiseworthy. In last 12 months, the DGCA has conducted 177 surveillances, 497 spot checks, and 169 night surveillance on various airlines.
With the country's civil aviation space projected to see substantial growth in the coming years, the government is working to augment the manpower and capabilities of regulators
DGCA has also introduced randomised drug testing at the start of this year over and above the alcohol breath analyser tests. The use of psychoactive substances (loosely called drugs) across the world in various fields is on the rise due to their easy availability. It is a serious concern to aviation safety. Their use causes behavioural, cognitive and physiological changes that manifests in dependence, major health related issues and impacts performance. So far four pilots have failed the test. This week a Delhi air traffic controller also tested positive. ATCs plays an indispensable role in safe aviation operations. The trend of persons involved in the business of aviation taking to drugs is alarming and catching such defaulters early would greatly enhance aviation safety.
In the international forums, so far Indian civil aviation record has been good. The Federal Aviation Administration (FAA) under the US Department of Transportation conducts audit under its International Aviation Safety Assessment (IASA) programme in areas covering aircraft operations, maintenance, aircraft worthiness and personnel licensing. Indian civil aviation so far has a good safety record. During the April 2022 audit by FAA, the DGCA has earned the highest safety rating, Cat1.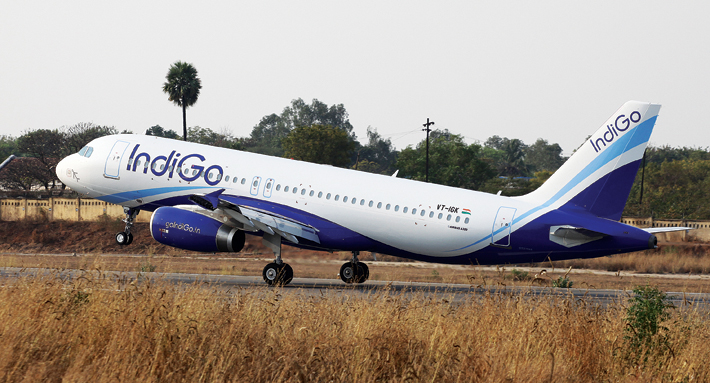 An IndiGo aircraft on its way from Sharjah to Hyderabad had to be diverted to Karachi following an engine snag indication.
Another international body, International Civil Aviation Organisation (ICAO) is a special function of the United Nations (UN), comprising a body of 193 countries that have agreed to follow accepted standards and recommended practices related to safety and other facets of aviation. ICAO officials are expected to visit the country for an air safety readiness audit by December 2022.
Indian civil aviation safety record so needs to be carefully sustained. There is a requirement for DGCA to be more pro-active. In this regard, it is useful to explore best practices the world over. DGCA needs to adapt best safety standards and suitable actions, according to international standards, are required to be initiated to deter lapses in order to encourage compliance of safety provisions by various airlines, individuals and all the stakeholders.
In this regard, comparison of incidents and accidents with developed countries would set a good datum. At the same time there is a dire need to closely monitor actions taken on various observations and surveillance checks. A comprehensive plan and timeframe for implementing the recommendations of inspecting agencies needs to be coordinated with all the airlines and other stakeholders.
India is projected to have 400 million air travelers, including domestic and international flyers, the number of planes with Indian carriers is estimated to rise to 1,200
Across the world the role of civil aviation regulator has emerged as an essential part of national transportation system. In case of India, at this juncture it is important to strengthen the regulator, especially at a time when the nation needs to move at a faster pace to become a multi-trillion dollar economy. The DGCA takes care of the safety aspects, while the Bureau of Civil Aviation Security (BCAS) is in charge of the security aspects in the sector.
Today, post pandemic the civil aviation sector is opening up. India is projected to have 400 million air travelers, including domestic and international flyers, the number of planes with Indian carriers is estimated to rise to 1,200. Centre for Aviation (CAPA) has projected that this year itself 40 more aircraft would be added by Indian airlines. Besides, the number of airports, heliports and waterdomes is expected to increase to 220. The Indian government too has been making considerable investments for development of airport infrastructure.
The windshield of a Delhi-Guwahati Go First aircraft cracked mid-air and the plane had to be diverted to Jaipur.
With the country's civil aviation space projected to see substantial growth in the coming years, the government is working to augment the manpower and capabilities of regulators. The Flight Standards Directorate (FSD) under DGCA is responsible for overall safety oversight, these posts are being manned by Flight Operations Inspectors (FOIs) of respective fleets. The government has now agreed to deploy additional 100 to 150 officers, this indeedis a step in the right direction. While the numbers are no doubt important, there is an urgent and pressing requirement for these officers to be highly professional, adequately current in training and be allowed to function with absolute independence with nil interference from any quarter.
Finally, there are a whole lot of changes coming up in the Indian civil aviation sector, this needs to be recognised by MoCA, DGCA, and airlines. It is said in the aviation circles that whenever there are changes in the environment, there is requirement to be extra vigilant. The Indian aviation sector is growing, some of the airlines are attempting to come out of their financial woes, new airlines like Akasa Air have started flying, the now privatised Air India is planning to increase tempo of operations before the festive season, and Jet Airways is getting revived too. So there is bound to be competition for resources. Shortages of pilots in Indian sector is well known, shortage of maintenance crew is close to 10-15 per cent. There is a requirement to address the issues of shortages. Hence, the need to address the challenges promptly.
Whether or not will India figure as one of the major civil aviation powers would finally depend upon the drive and determination of MoCA and DGCA to be able to pro-actively steer its policies, independently, in an absolutely fair manner. The purpose should not be to fix the blame but prevention of incidents and accidents by undertaking policy regulations and timely oversights. Today, India's fast expanding civil aviation sector demands enhanced and constant vigilance from the MoCA and DGCA.