PRATT & WHITNEY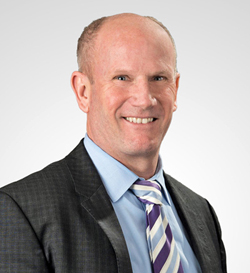 Rick Deurloo
Pratt & Whitney named Rick Deurloo President of its Commercial Engines business. In this position, Rick will retain his current responsibilities as Senior Vice President and Chief Commercial Officer (CCO) for Pratt & Whitney while assuming overall leadership of the Commercial Engines business from Carroll Lane. Deurloo will assume this expanded role effective immediately and will continue to report to Pratt & Whitney President Shane Eddy.
"Pratt & Whitney's commercial engines business is well positioned for long-term success thanks to its technology and product offerings across a strong portfolio of major platforms such as the GTF, V2500 and mature engines," said Pratt & Whitney President Shane Eddy. "That momentum will continue and grow with Rick, who brings a wealth of experience and a deep knowledge of our commercial customers to this expanded role. I'm confident the commercial business will continue to deliver on our customers' high expectations under Rick's leadership."
Deurloo joined the former United Technologies Corporation in 1998 and has more than 20 years of experience in management and sales in the global aerospace industry. Prior to his role as Senior Vice President and CCO, where he was responsible for leading and directing all Sales, Marketing and Customer Support worldwide for Pratt & Whitney Commercial Engines and International Aero Engines (IAE), Deurloo held other senior leadership positions including Regional Vice President of sales for the Americas.
AIR INDIA
On May 12, 2022, Tata Sons announced the appointment of Campbell Wilson as the Chief Executive Officer and Managing Director of Air India. The Air India board approved the appointment of Wilson subject to requisite regulatory approvals.
MTU AERO ENGINES AG
On May 4, 2022, the Supervisory Board of MTU Aero Engines has unanimously appointed Lars Wagner (46) as the Chief Operating Officer of MTU and as the future CEO of MTU as of January 1, 2023 in place of Reiner Winkler, the current CEO of MTU Aero Engines AG who will be retiring at the end of 2022.