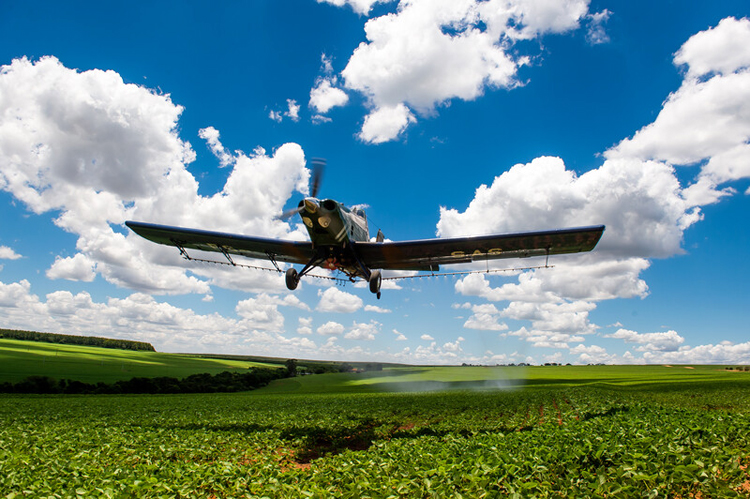 Embraer's Ipanema 203 agricultural aircraft
Embraer's agricultural aviation division sold 33 Ipanema 203 model aircraft in the first quarter of 2023, maintaining strong commercial activity in this business segment. This volume of transactions is 38 per cent higher than in the same period last year.
The Brazilian manufacturer's business unit expects to end the year with a sales volume similar to or better than 2022, when 66 aircraft were sold. With the positive performance at the beginning of the year and the backlog accumulated over the last 12 months, new orders are now included in next year's production planning and deliveries.
By the end of 2023, the expectation is to produce and deliver 65 units compared to 55 and 42 aircraft delivered in 2022 and 2021, respectively. Due to the sector's seasonality, the highest volume of deliveries occurs in the second half.
"We have experienced three consecutive years of growth in the volume of aircraft delivered, which highlights the very high confidence that our customers and operators have in the Ipanema 203. By combining high technology and tradition, the Ipanema 203 remains a benchmark of high productivity and low operating costs," says Sany Onofre, Embraer's Ipanema Program Manager.
The Ipanema aircraft, the only one on the market certified and produced in series to fly with biofuel (ethanol), is manufactured at the Embraer unit in Botucatu, in the interior of São Paulo, and will be among the highlights of the Agrishow – International Agricultural Technology Fair, which takes place between the 1st and 5th of May, in Ribeirão Preto.
A technological icon of Brazilian agriculture with five decades of operation, the Ipanema is a tool that continuously evolves, meeting the strictest safety requirements and increasing efficiency, especially when compared to other types of sprayers. Last year, the Ipanema series reached the milestone of 1,500 units produced and delivered, remaining the leader in the national market, with 60 per cent of the Brazilian share.