What magnifies the overall threat matrix is the China-Pakistan collusive anti-India nexus that has no compunctions to exploit terrorism as a tool for terrorising India
By Lt. General P.C. Katoch (Retd)


Former Director General of Information Systems, Indian Army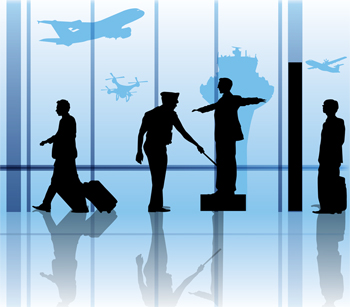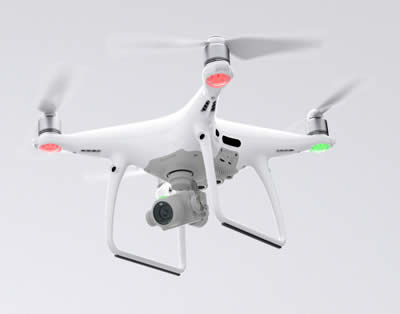 Chinese made DJI Phantom-4 PRO hi-tech drone
On August 20, 2017, flight operations at Delhi airport were suspended for around two hours with closure of the runways when an international airline pilot spotted a drone-like object operating in the area. Later in the evening, another international airline pilot spotted a similar object near Terminal 3, following which flight operations were halted for 40 minutes. As per reports, the police have not yet identified the individuals who were operating these drones. Several flights had to be diverted away from Delhi because of these disruptions. This is perhaps the first such incident in India; but there have been many at Heathrow Airport in London where drone enthusiasts flew their machines close to the airport. The danger here is terrorists using drones to down aircraft and that too by night, as it would be difficult for pilots to spot the drones. Recently, a drone landed undetected on HMS Queen Elizabeth, Britain's new and largest aircraft carrier. A spokesman for the British Ministry of Defence said: "We take the security of HMS Queen Elizabeth very seriously. This incident has been reported to Police Scotland and an investigation is under way. Meanwhile, we have stepped up our security measures in light of this incident".
While the drone that landed undetected on HMS Queen Elizabeth was taking photographs, it could have been deployed for sabotage as well. Just last month, a lone Russian drone reportedly carrying a Thermite grenade, blew up billions of dollars worth of ammunition when it struck the Balakliya military base in Eastern Ukraine. We have large built up areas adjacent to airports and along the flight path of aircraft taking off or landing. The aircraft are thus particularly vulnerable when flying low during landing and takeoff. Besides, the capabilities of drones have gone up exponentially. In May 2016, ten DJI Phantom-4 PRO hi-tech drones made in China, equipped with advanced satellite navigation system and capable of flying at 6,000 metres with a half kg payload, were seized from a passenger at Kempegowda International Airport, Bengaluru. The DJI Phantom-4 PRO drone has a "Tap-by-Use" feature which allows users to tap on an individual in a crowd on his screen and allowing the drone to lock and track the person. Now, Florida-based 'Duke Robotics' has unveiled the TIKAD, a custom-built multi-rotor drone that can carry and fire various military weapons, including semi-automatic rifles and grenade launchers.
TODAY ALSO, THERE ARE NO MEASURES IN PLACE FOR CHECKING AUTHENTICITY OF THE TICKET CARRIED BY PASSENGERS
Just prior to Republic Day in 2016, Mohammad Abdullah from Hyderabad managed to enter the Indira Gandhi International Airport (IGIA) at New Delhi on a fake Etihad ticket for UAE and spent ten days in the terminal building unnoticed. The sequence of events was as follows. On January 11, 2016, he checked in with Etihad, who found his ticket to be forged and reported the matter to the Central Industrial Security Force (CISF). However, he was let off. Within an hour, he took another printout of the ticket and reentered the airport through another gate. This time, he remained there for ten days before a housekeeping staffer told CISF that he had noticed the man at the terminal for the past few days. CISF then apprehended Mohammad Abdullah and handed him over to Delhi Police on January 20, 2016. In 2015, more than 50 people were caught at IGIA, New Delhi holding fake tickets, while about 20 cases were reported in 2016. In March 2016, a young man managed to sneak into the IGIA terminal with a pistol. In May 2016, six men were arrested from the IGIA terminal for roaming around suspiciously. A week before that, police arrested a foreigner who had sneaked in to see off his girlfriend. Today also, there are no measures in place for checking authenticity of the ticket carried by a passenger. Web check-in tickets have barcodes and so do boarding passes. So why bar codes can not be made mandatory for air tickets issued by airlines and travel agents, which can be checked at the entrance of the terminal? Also, according to the media, IGI airport follows the "SHA Security Plan" under which a person does not have to undergo frisking before entering the terminal building, but is not this taking the easy route? Have we looked around and observed what procedures international airports in other countries follow? There is no way one can enter international airports in countries such as Nairobi or Adis Ababa without being frisked as also screening of baggage and Adis Ababa being major hub on international routes, has equal number of daily passengers as IGIA if not more. Another issue is of baggage screening. Earlier, at Delhi airport, baggage screening was done at the entrance to the 'passenger' area. But check-in baggage is now screened after being booked at the check-in counter. At Kolkata international airport, the screening machine is at one end of the passenger area and the small placard saying you need to screen the baggage is next to individual check-in counters, which you may notice only after you progress further up in the long queue. The CISF provides security services to 59 airports in the country operated by Airports Authority of India (AAI) and a few private companies So why can not procedures be standardised? If we can not ensure screening of baggage before or at the very entrance to the passenger area of the airport terminals, are we not facilitating terrorist attacks similar to what happened at Brussels airport? What magnifies the overall threat matrix is the China-Pakistan collusive anti-India nexus that has no compunctions to exploit terrorism as a tool for terrorising India. We need to take the threat seriously and plug the gaps in the system to secure our airports for the wellbeing of the travelling public.