Expert Comment — B. K. Pandey, Editor, SP's Airbuz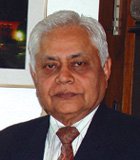 In the new Draft Civil Aviation policy, there is clearly a renewed effort by the Ministry of Civil Aviation to boost Regional Aviation . As it appears from the points listed, there are a slew of incentives provided to operators. The potential air traveller utilising Regional Aviation will enjoy the benefits of affordable air travel. However, a more comprehensive picture will only emerge after study of the new Draft Cvil Aviation Policy as also its final shape.
In the points listed, there a number of positive steps the government proposes to take. However, there are also some imponderables too that may cast a shadow on the success of the policy . For example, the provisions of sub-paras (e) , (g) and (i) involve state governments who have to cooperate fully and wholeheartedly without which Regional Aviation may not prosper in those states where the government fails to oblige. These provisions may well get bogged down in political conflict between the centre and the states. Success of the RCS will then depend on how effectively is the Central Govt able to get State Govts to cooperate and comply with the policy.