By Group Captain R.K. Bali (Retd)


Managing Director, Business Aircraft Operators Association (BAOA)
Business jets at Aero India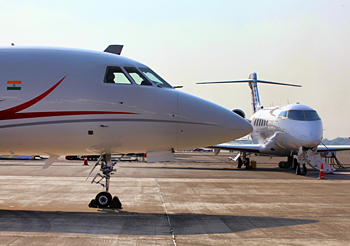 Business Jet collection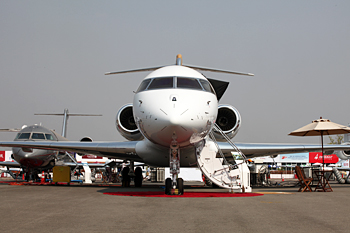 Bombardier Learjet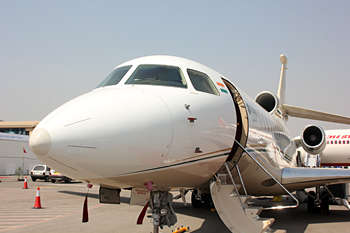 Religare Falcon7X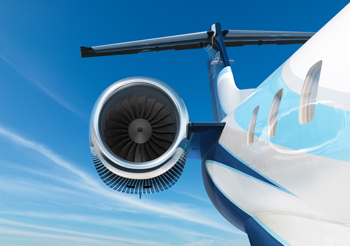 Legacy 650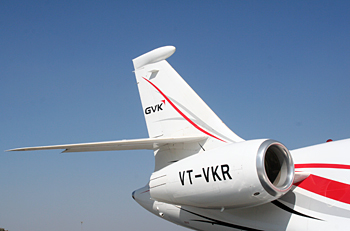 GVK's Falcon 2000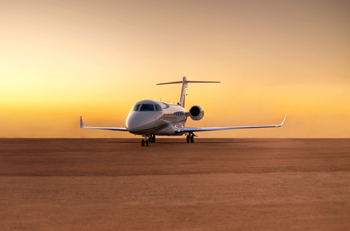 Gulfstream G280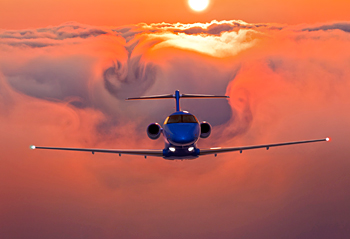 PC-24
A lot is being written on how Modi Government has performed on various fronts during its first year in the office. The approach, shown by most analysts, of giving marks out of perfect 10, is quite baffling. This has not really been an examination where there are set questions and sampled answers to do grading in that manner. If one really looks at the dynamics of running a government in a vibrantly democratic country like India, the grading system holds no relevance. It really becomes the question of doing the best under the circumstances. I, therefore, would like to look at 'doing best under the circumstances' so far as General & Business Aviation (GA/BA) industry in India is concerned.
GA /BA in India from 1991 to 2014
The GA/BA industry has always been viewed as elitist's toy by successive governments since 1991, when the industries in India started growing due to enabling effects of economic liberalization and businesses began to expand into hinterland India with rural economy in the country marching towards greater share of industry than the farm sector. GA/BA industry, the unmistakable enabler of industrial growth around the world, also paced alongside and clocked its highest surge in the year 2006 at 26%. It has been a dismal story since then till we reached May 2014. In fact, retrogressive and arbitrary fiscal decisions, like imposing import duty on GA/BA industry in 2007, started the downslide of this important and enabling segment of aviation industry. Lack of specific infrastructure for GA/BA industry, especially in metro cities, added further woes to jolts of inappropriate fiscal decisions. As far as aviation safety / economic regulators (DGCA & AERA) are concerned, facilitating GA/BA industry has never been in their mind. GA/BA industry witnessed negative growth during the years 2012 and 2013. Modi government, therefore, inherited an ailing and struggling GA/BA industry when it took over in May 2014.
Potential of GA/BA Industry Realized
It would be prudent to assume that PM, having flown to all the nook and corners of India during a very hectic election campaign in March / April 2014 using small GA/BA aircraft, realized the vital importance of pan India air connectivity. Ministry of Civil Aviation started the process of discussions with BAOA in early July last year to achieve synergy between airlines and GA/BA industry to achieve affordable and sustainable remote / regional air connectivity in India. Changes in higher levels of bureaucracy did delay the process of consultations with various stakeholders, as any new incumbent takes time to understand nuances of job and, it is understandable. It has been quite encouraging to see officials in ministry working with a great sense of urgency to achieve consensus among the various stakeholders in aviation industry. However, the difference of opinion, among new entrants and older ones, in airlines industry, caused further delays. Most of these differences lacked vision of what is best for the nation and were driven by own business interests. It appears that ministry has finally made up its mind on what is the best way forward to achieve its aim of inclusive economic growth of the nation through a robust and sustainable remote / region air connectivity. Recognizing the need to minimize / rationalize aeronautical charges for small aircraft operations and introducing Domestic Flying Credits (DFCs) to boost air connectivity within India are aimed at optimally using the potential of GA/BA industry for fast-growing Indian economy.
Last Hurdles
There are two major hurdles ministry has to cross before assuring GA/BA industry effective plays its rightful full as the enabler for inclusive growth of India. In spite of all its efforts, civil aviation authorities have not, so far, been able to convince finance ministry on roll back of unnecessary import duty on GA/BA aircraft. It needs to be realized by finance ministry that aviation is today an important part of transportation infrastructure of a nation and should be given as much importance as rail and road transportation. We hope another year is not allowed to go by and finance ministry heeds to repeated pleas for roll back of custom duty. The second hurdle is been the internal one the mindset of DGCA's top brass. Regulatory regime remains a challenge for GA/BA operators around the world. It would take a few years before aviation regulators across the world fully understand and appreciate their role, as envisaged in latest Annex 19 of ICAO, to be facilitators, with unfailing objectivity, in a collaborative rule making process to achieve lasting safety and efficiency in aviation all over the globe. In India, during the last one year period, concerted efforts have been made by civil aviation ministry to bring change in approach of DGCA, which had all along adopted an airline centric regulatory mechanism. There are good reasons to believe that path-breaking decisions have recently been taken in this regard and a changed regulatory approach would be put in place in 4-5 months time.
Way Forward
Time is right now to put visionary GA/BA policies in place. While finalizing National Aviation Policy, civil aviation ministry should also have a separate national policy on GA/BA. It is important to institutionalize the process of 'collaborative rule making', in the real sense, with active participation of all the stakeholders to ensure safe, efficient and reliable growth of GA/BA industry in India. In coming times, a robust GA/BA industry would become nursery for airlines and provide it with much-needed indigenously experienced manpower. Finally, the much pushed around CAA Bill of 2013 should become an Act before the end of 2015, with separate wing for GA/BA incorporated in it. It is the time to build on the hard work of the past one year and, never to let go great opportunities our fast developing nation offers!