By Lt. General P.C. Katoch (Retd)


Former Director General of Information Systems, Indian Army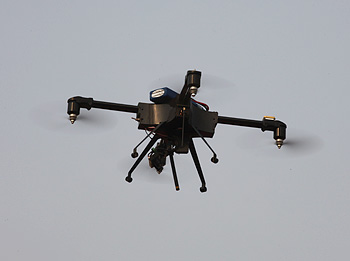 NETRA UAV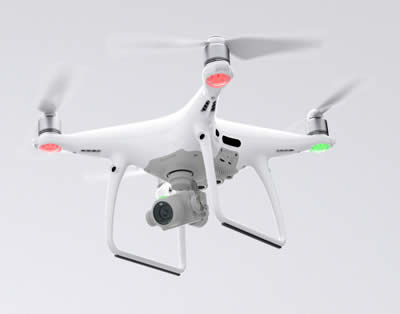 Phantom 1
As per media reports, the Central Industrial Security Force (CISF) has tied up with the Indian army to train personnel in identifying drones of Pakistani and Chinese origin, following a six-day training session conducted in Gopalpur, Odisha). This was for part of the first batch of CISF personnel training session. More sessions have been planned for CISF personnel posted at 59 airports across the country. According to CISF officers, "The involvement with army will help us not only in detection and identification of the drone but also tell us how to neutralize it... Those assembled in Indian and neighbouring countries are different and how to spot them was part of the training... "There is focus on neutralizing flying objects but we must first be able to detect it. So far, it is detected through naked eye... World over, there is separate radar for detection of drones or any other small flying objects, which should be the priority for us, too."
In Delhi, about 60-70 cases of unidentified flying objects being sighted have been reported but detection has not been done in any of those cases. It may be recalled that 10 China-made high-end DJI Pahtom-4 drones that can fly at altitude of 6,000m with half-kg payload and are equipped with advanced satellite navigation system compatible with GPS and the Russian Global Navigation Satellite System (GLONASS) were seized at Kempegowda International Airport, Bengaluru in May 2017. Experts had warned that these sophisticated drones posed a very serious security threat, which had led to a probe and searches in Bengaluru. But while these were luckily caught, smuggling of such platforms in whole or in parts across our open borders with Nepal and Myanmar can hardly be discounted. Concurrently, the Ministry of Civil Aviation (MoCA) has formed a committee to study use of radar to detect drones. A MoCA official stated, "We have already tested technologies that can capture them (drones) or block the communication system. Another technology which will be displayed (at future training sessions) would be on how to trace the operator of the illegal drone." MoCA has also come up with draft regulation allowing the use of drones, but with some restrictions, however, these in no way address how to counter the looming drone threats. To this end, the initiatives taken by the MoCA to regulate use of drones, CISF undergoing drone recognition under army, and demanding exclusive drone detection-cum-counter drone system for airports only form part of the overall requirement.
Multiple issues requiring examination in terms of drone threat are:
It is all pervasive – from across border and by terrorists within;
It is not limited to airports even as aviation will be major target;
Drones by adversary armies may be used during conflict, but otherwise major threat exists with freely available commercial drones;
Commercial drones can be used for tasks like bombing, cyber attack, surveillance etc;
Operating ranges of drones (commercial and combat) have gone up exponentially;
Proximity of built up areas to airports and military and security establishments, increase the threat of drone attacks;
In case of airport, habitation and high rise buildings along the takeoff and landing paths make aircraft vulnerable away from the airport when examined together with operating heights of modern drones;
Drones are ideal vehicles for 'lone wolf' attacks, aside from terrorists targeting market places, religious congregations like Kumbh, processions and yatras to instill fear;
Training for recognition of foreign drones is good but within concerned area all 'unauthorized' drones flying will need to be dealt with as 'foreign';
Given possibility of sudden appearances, countering drone threats will require jamming systems to hand-held weapons to shoot or incapacitate them as quick response.
From the above it should be clear that aside from MoCA and CISF, the issue also concerns the MoD, MHA, and the complete Security Sector including the army, navy, air force, para-military forces, central armed police forces and the police. Significantly, the US police are arming with 'Drone Defender' guns with ranges in excess of 400m. In China, the police in Wuhan are armed with an indigenous drone jamming guns that can disable drones at more than one km away. Last year, China installed a detection and defense system against drones at Guangzhou Baiyun International Airport, which can monitor low-altitude airspace eight km in diameter, and on detecting suspicious drones it immediately forces the drone to touch down or fly back by scrambling its remote-controlling signals China is already marketing truck-mounted laser cannons: the Low Altitude Guard and the higher powered Silent Hunter, which attacks targets up to four km. Considering future autonomous drones would upgrade protection against jamming, it will become imperative to equip defenders with hard kill systems like the 'Silent Hunter' also. For countering the drone threat, we need a holistic approach at the national level which needs to be coordinated between the MHA and MoD, even as the MoCA goes for detection and defence system against drones at the airports. We need to rope in the private industry and our strategic partners, in addition to the DRDO, for putting in place this capability quickly.