AFI KLM E&M American Subsidiary introduces Gilles Mercier as New Chief Executive Officer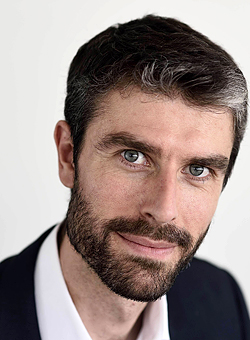 Gilles Mercier
Air France Industries KLM Engineering & Maintenance (AFI KLM E&M) appoints Gilles Mercier as Chief Executive Officer (CEO) of Barfield, its American subsidiary. He is a proven leader whose experience will further help Barfield improve its footprint in the competitive aviation maintenance industry. He succeeds Hervé Page, who will hold a new position within AFI KLM E&M. This appointment will be effective as from July 1st, 2023.
Gilles Mercier joined Barfield about three years ago as Senior Vice President of Operations (SVP) and later became SVP of Customer Care and Business Development. Holding a master's degree in Engineering, Before Barfield, he held several positions within Air France-KLM Group, including Costing and Pricing Manager, Engine Shop Operations Manager, Air France Industries Executive VP Chief of Staff and Transformation Leader.
"I could not be more honored to take on this new challenge and responsibility. Barfield is well-positioned in our industry and has a great team to keep delivering the best support to our customers, expand our market share, and further implement our strategy," says Mercier. "I will strive to put Barfield into the best position in the coming years and I am proud to work with each of our team members to continue on the success built over the past 78 years," he adds.
Benjamin Moreau, Chairman of Barfield Board of Directors and SVP Strategy & Business Development at AFI KLM E&M commented; "I am very happy to see Gilles taking the head of Barfield, to the benefit of its customers and employees. He brings strong leadership and his extensive knowledge and experience will be a valuable asset to guide further the development and achievements of the company. I would also like to thank Hervé for leading Barfield through the last 5 years with great success despite the unprecedented crisis we lived in our industry."