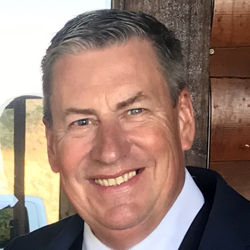 Neil J. Boyle
Citadel Completions is delighted to announce the appointment of Neil J. Boyle as its Sr. Vice President of Operations and General Manager, effective March 1, 2023. In his new position, Neil Boyle will be accountable for the successful execution and delivery of V/VIP Completions projects while providing leadership and direction for all aspects of Completions and MRO programs, reporting directly to the family ownership group.
Mr. Boyle is a highly experienced and respected figure in the aviation industry. He recently retired from Jet Aviation, headquartered in Basel, Switzerland, as their SVP & General Manager - Basel Operations. During his time there, he was responsible for the operations and strategic execution of completions, refurbs, upgrades, repair, and maintenance of various aircraft types, such as Airbus and Boeing business/corporate jets and large cabin models. His extensive knowledge spans multiple areas within aviation and regulatory compliance adherence to safety and quality requirements across all projects. Before his Jet Aviation assignment, Mr. Boyle worked at Gulfstream Aerospace Corporation, headquartered in Savannah, Georgia. At Gulfstream, Neil worked within the production and operations organization dedicated to G450 & G550 green aircraft production.
With four decades of experience in aircraft maintenance, business aviation, and completions centers, he brings a wealth of knowledge and expertise under his belt, and he will undoubtedly be an invaluable asset to our team.