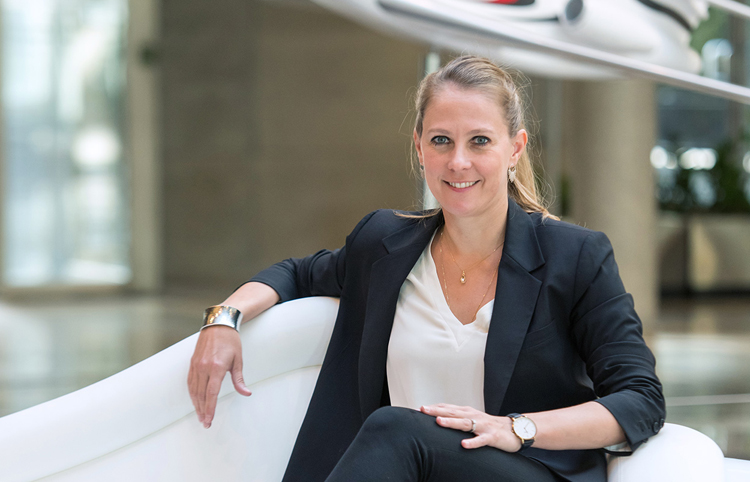 Anne Devilliers
Dassault Aviation has appointed Anne Devilliers International Sales Director for Great Britain, Ireland, the Balkans and Greece. She will report to Gilles Gautier, Vice President, Falcon Sales at Dassault Aviation.
Devilliers started out with Dassault in 2003 at the company's Dassault Falcon Jet (DFJ) subsidiary in the U.S. and held several positions within the DFJ Marketing Department.
In 2013, she was appointed DFJ Market Research Manager before moving back to France to head up Falcon marketing development.
Devilliers joined the Falcon sales team in 2016 as Sales Manager for Pre-owned Falcons and two years later became International Sales Manager for new aircraft.
A graduate of Montpellier Sup de Co Business School, Devilliers is steeped in Anglo-Saxon culture with more than a decade spent living in the United States.