Safran Landing Systems has announced a number of appointments to its management team: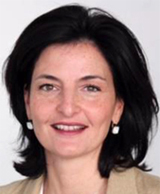 Delphine Berilloux
Delphine Berilloux started her career in 2000 with Eurogroup Consulting as Consultant in organizations. In 2006, she joined the SNCF Group as HR Development Manager. In 2008, she moved to Sagem as Career & Mobility Manager. In 2010, Delphine became HR Manager of Massy site. In 2013, she joined Safran Landing Systems as HR Development & Compensation, Benefits Director and moved to Division HR Director position. In 2018, she is appointed Human Resources & Communication Director of Safran Transmission Systems and since 2020, Delphine is Group VP Talent Development & Skills.
Delphine Berilloux, 45, is a graduate from ISC Paris (2000).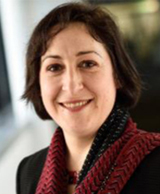 Solenne Terral
Solenne Terral started her career in 1997 at Orano group (formerly Cogema) as consultant. She joins Aerazur in 2000 where she holds different positions at the Quality Department and as of 2004, she also took an operational role in the Aerosafety branch of Zodiac Aerospace. In 2012, she was appointed Head of Quality at Zodiac Aerospace. In 2019, Solenne joins Safran as Quality Vice President for the Group. Since 2019, Solenne is President of the Gifas Quality Commission.
Solenne Terral, 49, is a graduate from INSA Toulouse (1996) and attended the Stanford Executive program (2015).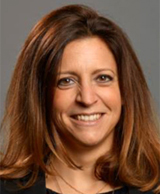 Virginie Combes
Virginie Combes started her carreer at Safran in 2005 as Communication Manager within the Events department at CFM International¹ and as Product Communication Manager to Safran Aircraft Engines. In 2011, she was responsible for internal and external communication for central functions in Morpho and in Safran SA. Virginie joins Safran Landing Systems in her current role on September 2020.
Virginie Combes, 44, is a graduate from ESM-A Paris
(1) CFM International is a 50/50 joint company of Safran Aircraft Engines and GE