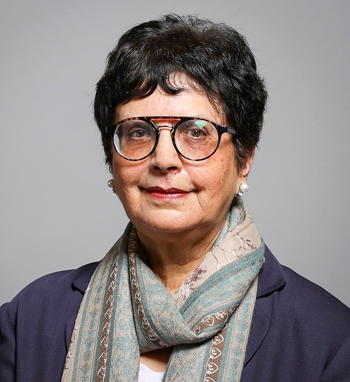 Baroness Usha Prashar, CBE joins Hans Airways' Executive Board
Hans Airways, the new long-haul hybrid airline readying to start scheduled flights between Birmingham, UK and Amritsar, India, is delighted to confirm the appointment of Baroness Usha Prashar, CBE to its Executive Board.
Since 1970, Baroness Prashar has served as director, or chair, of a variety of public and private sector organisations, including NED appointments with Channel Four, ITV Television, UNITE Group Plc and Nationwide Building Society. She has served as Chair of the National Literacy Trust and Trustee of the BBC World Service Trust, hitherto serving as president of the Royal Commonwealth Society and Deputy Chair of the British Council.
Baroness Prashar also previously served as Honorary President of the UK Community Foundations (UKCF), the umbrella organisation for all community foundations, providing philanthropic advice to clients and delivering UK-wide grant-making programmes.
Currently she is the Chair of the UK Federation of Indian Chambers of Commerce and Industry (FICCI) and Chair of Cumberland Lodge, an educational charity initiating fresh debate on the burning questions facing society.
"We are extremely honoured to welcome Baroness Prashar to our Board," said Hans Airways' CEO Satnam Saini. "She brings considerable experience in the private sector and in public affairs and with her commitment to philanthropy work, and is a revered and vocal advocate on education and societal issues."
"Baroness Prashar shares a keen interest in aviation and connecting people. The business model Hans Airways is following as a true 'community airline' was a determining factor in her decision to accept our invitation to join our Board. We are delighted she shares our vision and we are very much looking forward to her valuable contribution," he added.
Baroness Usha Prashar commented: "I am delighted to join Hans Airways' Board and feel privileged to be part of this community airline at the start of its journey. I am very impressed with its vision and planning to date and hope to make a meaningful contribution to its success."