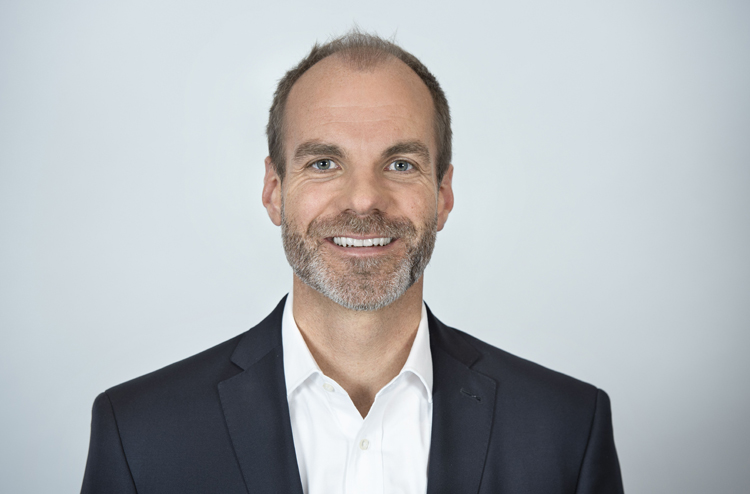 COO Lars Wagner
Clean Aviation has launched. The successor to the European aviation research program Clean Sky, it officially kicked off at the end of last year. MTU Aero Engines is right there in the thick of things. The company is contributing new key technologies, but that is not all. It has also been given a seat on the Governing Board of the Clean Aviation Joint Undertaking. COO Lars Wagner will be representing MTU.
"This appointment is a big success for MTU, and it serves as a clear affirmation," Wagner comments. "Like with the previous program, Clean Sky, it gives us a chance to actively shape the direction the research program takes." The Governing Board functions as the central decision-making body, with overall responsibility for strategic alignment and for carrying out all activities. Clean Aviation brings together 27 partners from industry, academia and the research sector to work on new technologies, all with the aim of making aviation climate-neutral by the year 2050. That means the new aid program launched by the European Commission, which has billions of euros in funding, is advancing the world's most ambitious research and innovation agenda aimed at sustainability in the aviation sector.
Germany's leading engine manufacturer qualified for the role through its activities and successes in the previous programs, Clean Sky 1 and Clean Sky 2, which is due to run until 2024. These programs are forging ahead with new technological developments for the two MTU componentshigh-pressure compressors and low-pressure turbines, which are being validated with own demonstrators. Two current areas of focus in MTU's research activities for the future - the Flying Fuel Cell (FFC) and Water-Enhanced Turbofan (WET Engine) - have both been incorporated into the Clean Aviation roadmap as projects. "This shows us that our forward-looking drive concepts really resonate," Wagner explains.
Clean Aviation is to receive 1.7 billion euros in funding. It is embedded in the EU's Horizon Europe framework program.