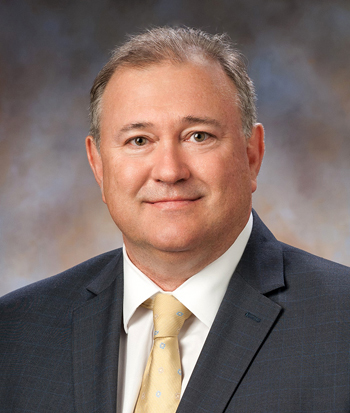 Graham Webb has been named Chief Sustainability Officer for Pratt & Whitney.
Pratt & Whitney today announced Graham Webb has been appointed to the newly created position of Chief Sustainability Officer.
In this newly created role, Webb will coordinate the execution of Pratt & Whitney's sustainable propulsion technology roadmap and strategy, focused on securing funding from government and industry partners, communicating Pratt & Whitney's sustainability capabilities and achievements to key constituencies.
"Pratt & Whitney has been dedicated to powering sustainable aviation for decades, from running hydrogen-fueled turbine engines in the 1950s and testing and certifying our engines to run on sustainable aviation fuel in 2006, to the launch of the Geared Turbofan engine, to the recent announcement of our hybrid-electric propulsion demonstrator," said Pratt & Whitney President Chris Calio. "Graham is highly respected throughout our industry and has deep knowledge of the technologies that will enable continued innovation in sustainable propulsion."
Most recently, Webb led the Geared Turbofan engine business program for the Airbus A220 and Embraer E-Jet E2 aircraft and previously served as chief engineer during the development of Pratt & Whitney's Geared Turbofan engines.
"The technologies for sustainable propulsion solutions we develop today will fly well into the future, so we have to set our course with precision," said Webb. "Continuing the company's legacy of applying the latest technologies and fuels to reduce aviation's impact on the environment—with the safety record we've established over decades—is the central tenet of our sustainability strategy."
Pratt & Whitney is already shaping the future of sustainable aviation. The Pratt & Whitney GTF™ engine has saved operators more than half a billion gallons (close to two billion liters) of fuel and avoided more than five million metric tonnes of carbon emissions, accumulated over more than 2.5 million flights. Pratt & Whitney has progressed its hybrid-electric propulsion technology, in partnership with De Havilland Canada, Collins Aerospace, and the Canadian and Quebecois governments, targeting a 30% improvement in fuel efficiency and reduced CO2 emissions compared to current regional turboprop aircraft. Pratt & Whitney is also developing an ultra-quiet engine fan and advanced combustion technology as part of the FAA CLEEN III award, and an advanced high-pressure turbine for next generation single-aisle aircraft as part of the NASA Hybrid Thermally Efficient Core project.
Advancing new materials such as ceramic matrix composites (CMCs) that allow engines to maximize thermal efficiency, consume less fuel, and are lighter remains key to Pratt & Whitney's sustainability strategy. Pratt & Whitney recently opened an engineering and development facility in Carlsbad, Calif., dedicated to CMCs, and is opening an advanced turbine airfoil production facility in Asheville, N.C., that will contribute significantly to improving efficiency in its engines. In addition, Pratt & Whitney continues to validate its engines operating with up to 100% sustainable aviation fuel (SAF) and is working with industry regulatory authorities to develop technical standards that will enable to the use of 100% SAF.
Webb holds a bachelor's degree in Engineering, a master's degree in Metallurgical Engineering, and a Ph D in Materials Science from Georgia Institute of Technology.