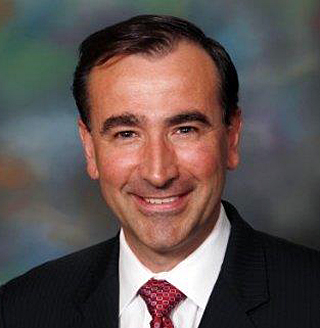 Jean-Marc Domergue has been named CFM International's vice president of Contracts, replacing Sharyn Cones.
Ms. Cones, who had held the role since March 2015, has chosen to focus more time on raising her young family and will remain on the CFM Contracts team on a part-time basis.
In his new role, Mr. Domergue is responsible for the negotiation and administration of CFM International contracts with aircraft manufacturers, as well as administering contracts with airline customers for both new engines and for MRO support through CFM Services.
Mr. Domergue began his career at Safran in 1994 and held a variety of positions related to after-sales and MRO activities. In 2003, he was appointed manager of the Product Support and Services manager for the GE90-115B and the GP7200** engines.
In 2006, he inaugurated the role of deputy, Large Engine Services programs for Safran Aircraft Engines, working closely with GE Aviation Services in Cincinnati. That role led to his position in 2009 as director, Material and Engine Overhaul Solutions, where he helped lead the development of the CFM Services organization and the creation of CFM Materials.
Since 2010, he held various position at Safran Helicopter Engines, including vice president of Customer Support and Sales, prior to joining CFM.
Mr. Domergue was graduated from Superior Institute for Aeronautic & Aerospace (ISAE – Sup'Aero) in Toulouse, France. He later earned both a master's degree and a PhD in Materials & Engineering from the University of California.