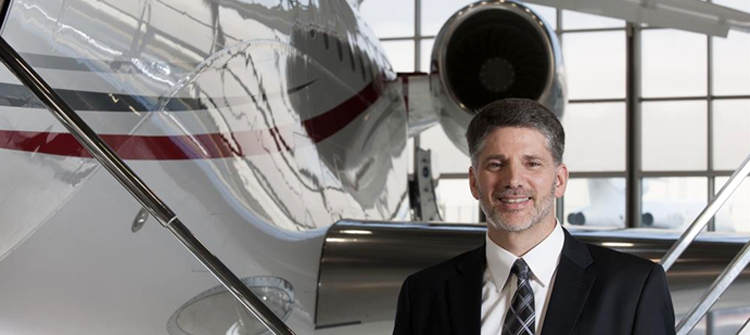 Remy St-Martin has been promoted to Senior Vice President/Chief Operating Officer of Dassault Aircraft Services (DAS), Dassault's company-owned service center network for the Americas.
DAS is a wholly owned Dassault affiliate headquartered in Wilmington, DE and specialized in maintenance, interior modifications, paintwork and upgrades.
St-Martin most recently served as Vice President and General Manager of DAS Little Rock. He will report to Geoff Chick, Senior Vice President, Customer service at Dassault Falcon Jet.
"Remy's extensive customer service background makes him the ideal leader to further improve the efficiency, service quality and close customer relationship that characterize Dassault factory owned service center operations," said Chick. "His easy going manner, can-do attitude and longtime Falcon expertise will be definite assets in his new role."
St-Martin will be responsible for leading the DAS management team, defining strategic, operational and financial objectives to enhance the Falcon customer experience and meet new company goals.
St-Martin joined Dassault Falcon Jet in 2013 as Senior Director, Customer Experience before moving on to join the DAS organization. Prior to that, the aviation veteran served in several positions at Discovery Air Technical Services in Canada, most recently as President. He has also held a variety of customer service responsibilities with other business aviation companies and served with the Canadian Armed Forces. St-Martin graduated from the Royal Military College in Kingston, Ontario with a degree in Mechanical Engineering.