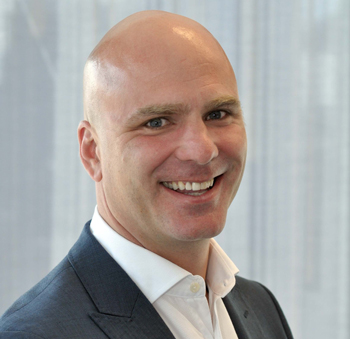 Leading international aviation fuel products and services supplier, Air BP, today announced the appointment of Matt Elliott as Chief Commercial Officer. Matt will be based at Air BP's global headquarters in Sunbury on Thames, UK and starts his new role today, 17 July 2017. He will be responsible for Air BP's global sales and marketing strategy, global supply strategy and also lead Air BP's digital and low carbon commercial agenda. Matt will report directly to Air BP CEO, Jon Platt.
Since joining BP as a Graduate in 1994, he has held positions in sales, marketing and operations across the company's fuels businesses in Australia, New Zealand, Fiji, the UK and USA. For the last five years he has held the position of Managing Director, BP New Zealand where he has been responsible for successfully leading all aspects of operations in the country including the development and implementation of a sustainable winning strategy.
Commenting on his new role, Matt said: "I'm very excited to be joining Air BP, a company with so much history that clearly values the relationships it has with its customers and partners, and strives to deliver leading and innovative fuel offers across the globe."
Jon Platt adds: "Matt's breadth and depth of experience will be a real asset as Air BP continues to grow its business. He brings an impressive track record of success in developing and delivering winning strategies, setting robust safety and operational agendas and building strong teams. We are excited to have him join our team."