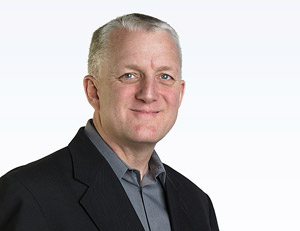 Today, Bombardier Inc. announced the appointment of Jeff Hutchinson as Chief Information Officer, reporting to John Di Bert, Senior Vice President and Chief Financial Officer, Bombardier Inc.
In this position, Mr. Hutchinson will be responsible for leading Bombardier's global IT, digital asset and cyber security functions. In this capacity, he will assume responsibility for establishing a strong portfolio of world-class IT strategies, services, and offerings, in support of Bombardier's 2020 goals and longer-term strategic plan.
"Jeff has the right experience and credentials to lead our IT organization's transformation, with a focus on driving performance, enhancing synergies, and building a best-in-class IT organization," said Mr. Di Bert. "Beyond his impressive track record, Jeff brings a customer-centric approach to technology to Bombardier, as well as a passion for enabling companies like ours to drive profitable growth through their digital transformation."
Jeff has more than 30 years of experience leading and transforming IT organizations at large, matrixed companies including Honeywell, Maple Leaf Foods, SAP and Danone/Dannon. Throughout his career, Jeff has focused on leveraging leading processes, digital assets, technology and collaboration to enable improved business performance, profitability and business growth.
Jeff earned his BS in Business Administration from Bryant University, a MBA from the University of New Haven, a MS in Software Engineering from Rensselaer Polytechnic Institute, and a Doctorate in Computing from Pace University.