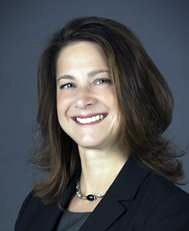 Gulfstream Aerospace Corp. today announced that it has appointed Jeannine Haas to the newly created role of chief marketing officer (CMO). Haas reports to Mark Burns, president, Gulfstream, and is part of the company's leadership team.
"Jeannine has extensive experience in both consumer and business-to-business marketing, making her the ideal candidate to drive Gulfstream's marketing initiatives and help us achieve our strategic sales and marketing objectives," Burns said. "I know her consistent record of innovation, leadership, customer relations and brand management will benefit Gulfstream and our customers."
In her new position, Haas is responsible for developing, managing and leading Gulfstream's worldwide marketing efforts, including advertising, branding, media relations and direct marketing.
Haas brings more than 25 years of marketing experience to Gulfstream. She previously served as the CMO for Avis Budget Group, where she led the company's strategic marketing function, including worldwide brand management, e-commerce, customer relationship management, advertising, digital, social and loyalty.
During her tenure, she was named to Forbes' 50 Most Influential CMOs of 2014, Brand Innovators Top 50 Women in Marketing 2014 and 2015 and AWNY's 2015 Working Mothers of the Year lists.
Before joining Avis Budget Group, Haas spent 12 years at American Express Co. in a number of senior marketing positions across product management, acquisition, loyalty and customer marketing. She began her career at Ford Motor Co. in marketing and sales.
Haas earned a Bachelor of Science degree in business administration from the State University of New York at Oswego and a Master of Business Administration from The Ross School of Business at the University of Michigan in Ann Arbor.