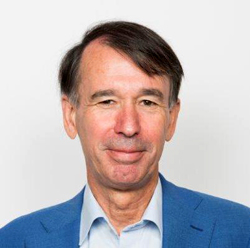 AirAsia Berhad's aircraft leasing unit Asia Aviation Capital Ltd (AACL) today announced that it has appointed Stéphane Daillencourt as its President and Chief Executive Officer effective 1 November 2016.
Daillencourt, a French national, has over 30 years of experience in buying, selling, financing and leasing aircraft, most recently at GE Capital Aviation Services Limited (GECAS), the commercial aircraft leasing and financing arm of GE.
GECAS has a portfolio of more than 1,700 owned and managed aircraft. As GECAS's Executive Vice President of Financing Operations (Singapore), Daillencourt has been leading the team in charge of all purchase and leaseback transactions as well as aircraft sales to investors. In his capacity as Chairman, he has also been responsible for the oversight of PK Airfinance aircraft and ship financing businesses.
Daillencourt has been with GECAS for 11 years. Prior to that, he held roles in structured finance with aircraft maker Avions de Transport Regional (ATR), CIT Group and Credit Lyonnais.
He earned a master's degree in international business from Ecole des Hautes Etudes Commerciales and a law degree from Université Paris-Sud, both in Paris, France.
AirAsia Group Chief Executive Officer Tony Fernandes said, "We are thrilled to have Stéphane onboard to lead AACL into its next stage of expansion as we explore more leasing opportunities. He brings with him decades of experience and a strong record in aircraft financing, and his deep understanding of the industry coupled with his strong relationship with financial partners and potential customers in the region make him the right person to take AACL to the next level."
He added, "GECAS and the GE Group have been major supporters of AirAsia since our very early days. With Stéphane joining us, we look forward to fostering greater business relations with GE Group in the future."