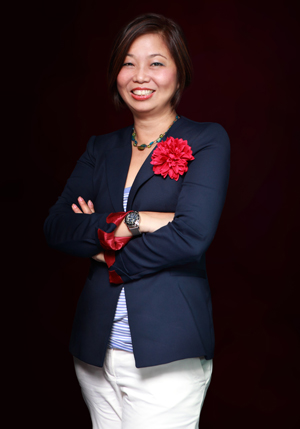 AirAsia today announced it has appointed Kathleen Tan as President of North Asia.
She will be responsible for building AirAsia's market in China, Hong Kong, Macau, Japan, Korea and Taiwan.
Tan returns to AirAsia from her stint as CEO of AirAsiaExpedia where she successfully turned around the loss-making joint venture within eight months, delivering a net profit of S$20 million in her second year.
A bold, dynamic business leader and self-proclaimed "disruptor", Tan accelerated growth especially in key markets such as Japan, Korea, Hong Kong and Taiwan, establishing AirAsiaExpedia as a major player in North Asia.
Under her guidance, AirAsiaExpedia won various awards in the region, including Best Asia Pacific Online Travel Agency Website by TravelMole as well as Best Campaign for Tablets in Hong Kong, Gold for the Expedia tablet app, Bronze for Best Use of Social Platform by Expedia Singapore and Best App/Content By A Consumer Brand by AirAsiaGo from Mobile Marketing Excellence (Mob-Ex).
Before leaving for AirAsiaExpedia, Tan was Regional Head of Commercial and Senior Vice President of China at AirAsia from 2004 to 2013, and was widely credited for making AirAsia a financial success and global brand.
During her tenure, fleet size increased from 17 to 143 aircraft, revenue surged 14-fold to over RM5 billion and AirAsia secured the first of many Skytrax World's Best Low-Cost Airline awards.
Known for her out-of-the-box thinking, Tan championed innovation at AirAsia as well as a wide range of ancillary and partner products, and transformed the brand into one synonymous with fun and cool. She pioneered AirAsia's signature free seats promotion by giving away one million discounted seats in 2005.
Tan also spearheaded AirAsia's social media strategy and development, laying the ground for the airline's top-ranked presence in Asia Pacific on Facebook, Twitter and other social media platforms.
AirAsia Group CEO Tony Fernandes said, "Kathleen lives and breathes North Asia. She was the first to spot the massive potential of China when no budget airlines operated to it. She made sure we were the first low-cost carrier to fly to China and built a strong network of 14 hubs there.
"Today, China contributes nearly 40 percent of our revenue but there is still a lot to do in North Asia. It is an important long-haul market that will take on greater significance once AirAsia Japan launches, and I couldn't think of anyone more suited than Kathleen to drive our business there."
AirAsia North Asia President Kathleen Tan said, "After a one year hiatus, I am physically and mentally well-rested and I am very excited to be able to team up with Tony once again.
"North Asia is close to my heart and I look forward to pushing AirAsia's engagement there even further. What we have achieved in China is just the tip of the iceberg. There is much more we can do to position AirAsia as the low-cost carrier for the region and I won't rest until everyone knows our name."