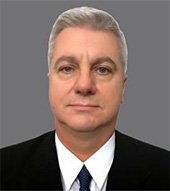 João De Toni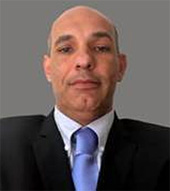 Alexandre Nunes Pereira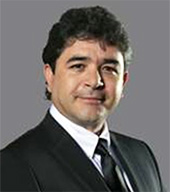 Gerardo Tellez
Gulfstream Aerospace Corp. recently added three field service representatives (FSRs) to its customer service team in Latin America. Alexandre Nunes Pereira and João De Toni are based in São Paulo and Gerardo Tellez is based in Toluca, Mexico. All three report to Bill Fuger, senior manager, Field Service Operations, Gulfstream.
Gulfstream's team of more than 50 FSRs serves as the liaison between the company and Gulfstream operators based in or traveling through a certain section of the world. Their responsibilities include providing technical guidance on methods and procedures related to scheduled and unscheduled maintenance, facilitating full resolution of any technical issue that arises and serving as an advisor to operators.
"We now have five FSRs that cover Latin America," said Mitch Choquette, vice president, Customer Support. "We have enhanced our team with the addition of Alexandre, João and Gerardo. Their technical expertise and knowledge of their respective regions are tremendous resources for our customers."
Pereira joined Gulfstream after a 15-year career at Embraer, where he spent more than three years as an FSR in Latin America. Other positions he held include repair analyst and technical support engineer.
Pereira, who is fluent in Portuguese and English, earned a bachelor's degree in mechanical engineering from Brazil's Universidade Estadual Paulista.
De Toni's aviation career spans more than 25 years, including the last 11 as an FSR specializing in avionics technical support for Honeywell Aerospace in South America. His clients included several Gulfstream operators.
De Toni, who is fluent in English, Portuguese and Spanish, earned airframe and powerplant licenses from the U.S. Federal Aviation Administration and Brazil's Departamento de Aviação Civil. He has a degree in electrical engineering from Brazil's Pontifical Catholic University of Rio Grande do Sul.
Tellez spent the last four years as director of maintenance for a Toluca-based charter company that operates a G550. From 2001 to 2010, he was the maintenance supervisor and coordinator for Aerovics, S.A., a Gulfstream-authorized warranty facility in Toluca. Tellez is licensed by Mexico's Dirección General de Aeronáutica Civil.