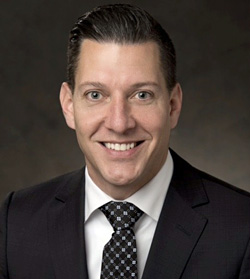 Bombardier Inc. announced today the appointment of John Di Bert as Senior Vice President and Chief Financial Officer (CFO), effective August 10, 2015. Mr. Di Bert was selected following an international search to find a successor to Pierre Alary, who is retiring.
"I'm very pleased to announce the appointment of John Di Bert as our new CFO", said Alain Bellemare, President and Chief Executive Officer, Bombardier Inc. "John is an accomplished operations finance executive. Throughout his career, he has driven multiple optimization initiatives both in periods of growth and consolidation. He is recognized for his disciplined project management approach and his unique ability to improve the performance of high-tech manufacturing companies in terms of cash and profitability. His team leadership, results orientation and capacity to dig into the business to identify opportunities will certainly be key assets as we embark on our transformation."
"I wish to thank Pierre Alary for his 17 years of service. Pierre played a central role in the events that marked Bombardier's recent history, from the acquisition and integration of Adtranz to the completion of the latest financing plan. I wish him a well-deserved retirement and quality time with his family and friends," added Mr. Bellemare.
Prior to joining Bombardier, Mr. Di Bert spent the past 14 years at Pratt & Whitney Canada (P&WC), most recently as Vice President, Customer Service. Previously, he was Vice President, Finance from 2007 to 2013. In this position, he designed, developed and implemented various company-wide initiatives that helped maintain sound financial performance while P&WC was launching critical strategic investments. He notably oversaw a balance sheet optimization plan that drove sustainable annual cash flow performance over a seven-year period. Despite the impact of the recent financial crisis, he also contributed to building a healthy, well-funded pension plan as Chairman of the P&WC Pension Committee. Additionally, as Corporate Controller, John Di Bert elaborated a foreign currency hedging policy and program that integrated risk management, cash management, financial planning and financial accounting requirements.
Earlier in his career, he worked at Rolls-Royce Canada as Manager, Financial Accounting and Reporting from 1999 to 2001 and at KPMG as Senior Auditor for major clients including manufacturing, retail and distribution companies from 1997 to 1999.
Mr. Di Bert is a chartered accountant. He holds a Bachelor of Commerce and a Graduate Diploma in Accountancy from Concordia University in Montréal (Canada).