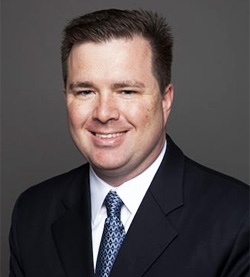 Gulfstream Aerospace Corp. today announced that L.D. Buerger, previously the company's director of operations for Advanced Aircraft Programs, has been named vice president, Flight Test. Buerger reports to Dan Nale, senior vice president, Programs, Engineering and Test, Gulfstream.
In this newly created position, Buerger will oversee all flight-test activities for sustaining and new programs, including those for the Gulfstream G500 and G600.
Prior to his role as the director of operations for Advanced Aircraft Programs, Buerger was the director of operations for the G650. In that position, he was responsible for G650 manufacturing, manufacturing engineering, planning, industrial engineering and quality. He assisted with leading the G650 development and production efforts through type and production certification.
Buerger joined Gulfstream in 2007 as a G450/G550 Completions team manager. He went on to become the senior operations manager and then director, G650 Manufacturing.
Before joining Gulfstream, Buerger served in the Air Force for nearly nine years. He earned an engineering degree from the University of Virginia in Charlottesville, Virginia, and a Master of Business Administration degree from Auburn University in Auburn, Alabama