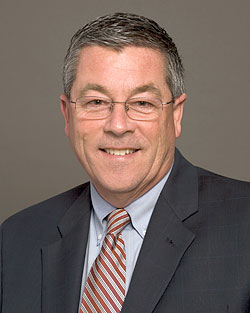 Gulfstream Aerospace Corp. recently named Stan Dixon vice president, G650 Continuous Improvement. Dixon reports to Larry Flynn, president, Gulfstream.
This newly created position builds on Gulfstream's longstanding commitment to a robust continuous improvement program. In his new role, Dixon is responsible for ensuring the continued success, reliability, quality and availability of the Gulfstream G650 and flagship G650ER.
"The creation of this dedicated position demonstrates our commitment to our customers and to ensuring the products we deliver continue to exceed expectations in every way possible," said Flynn. "Stan brings 35 years of aviation management experience to this role. His extensive background in program management, aircraft development, production programs and business operations makes him uniquely qualified to oversee all aspects of the G650 programs."
In his previous role as vice president of Government and Sustaining Programs, Dixon managed entry-into-service programs for Gulfstream's in-production fleet; led the Reliability, Quality and Availability Action Team; co-chaired the Production Change Management Team; and oversaw all retrofit management programs.
In addition, he provided leadership for all government program activities, from the bid and proposal phase through the delivery and post-delivery process.
Before that, Dixon served as vice president, Mid-Cabin Programs, managing all activities relating to Gulfstream's mid-cabin aircraft, including the development of the G150 and G280 aircraft.
Dixon joined Gulfstream in 1999 as director of Purchasing & Sub Contracts. He earned an engineering degree from Texas A&M University in College Station and is an active pilot with commercial, multi-engine and instrument ratings.