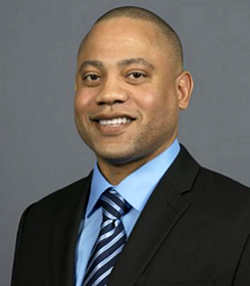 Gulfstream Aerospace Corp. today announced the appointment of Cobi Lane as general manager of its service center in Las Vegas. Lane reports to Barry Russell, vice president, Gulfstream Product Support.
In his new role, Lane oversees all aspects of Gulfstream Las Vegas, a maintenance, repair and overhaul facility for all Gulfstream aircraft. Gulfstream Las Vegas, located at McCarran International Airport, has more than 70 employees and approximately 75,000 square feet/6,968 square meters of hangar and office space.
"Cobi has been the interim general manager at Gulfstream Las Vegas for the past two-plus months and handled day-to-day operations like the 24-year aviation professional he is," said Russell. "His breadth of experience and leadership skills provide a strong foundation for him to lead the team at Las Vegas to new heights."
For the past two years, Lane was a senior operations manager at the nearly 700,000-sf/65,032-sm Gulfstream Savannah Service Center, the largest dedicated business jet maintenance facility in the world. In that position, his duties included maintenance package management, aircraft scheduling, safety standards enforcement and customer communications.
Lane began his career at Gulfstream in 1999 as a technician. He was a mechanical team lead, a shift lead and a service team manager before being named an operations manager in 2001.
Prior to joining Gulfstream, Lane was an aircraft and powerplant mechanic for Raytheon in Wichita, Kansas, and Atlanta, and served for seven years in the U.S. Air Force as crew chief for the KC-135R tanker (Boeing 717).
Lane earned a bachelor's degree in professional aeronautics from Embry-Riddle Aeronautical University in Daytona Beach, Florida.