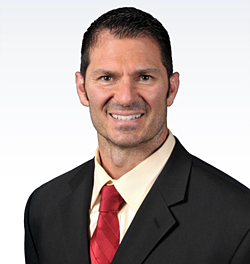 David M. Coleal
Today, Alain Bellemare, President and Chief Executive Officer, Bombardier Inc., took another step to strengthen his leadership team with the appointment of David M. Coleal as President, Bombardier Business Aircraft, effective June 15, 2015. He succeeds Éric Martel, who is leaving the company to pursue other career opportunities. Bombardier wishes to thank him for his 13 years of dedicated service and his significant accomplishments at both Bombardier Aerospace and Bombardier Transportation.
"Throughout his outstanding career in the manufacturing and aerospace sectors, David Coleal has always focused on delighting customers and driving performance", said Alain Bellemare. "He is recognized for applying lean and critical thinking to his business to improve execution, competitiveness and financial results. In his previous position as Executive Vice President and General Manager of Spirit Aerosystems, one of the world's largest producers of aerostructures, David boosted productivity, reduced unit cost and enhanced the company's product portfolio. He was also Vice President and General Manager, Bombardier Learjet, where he developed strong relationships with business aircraft customers and achieved operational improvements across the product lines. We are thrilled to welcome him back to Bombardier," concluded Mr. Bellemare.
Before he first joined Bombardier in 2008, David Coleal was President and Chief Operating Officer of Cirrus Design Corporation. He also held various management positions at McKinsey and Company, Caterpillar and New United Motor Manufacturing. He holds a Bachelor of Science in Mechanical Engineering Technology from California State University (CSU), Sacramento, and an MBA in Management Science from CSU, East Bay.
Bombardier also announced today that it has hired procurement expert Jean-Paul Pellissier as a special advisor to conduct an extensive review of the company's supply chain. Mr. Pellissier is an industry veteran with 25 years of experience at Dassault Aviation, most recently as Senior Vice President responsible for procurement. His focus will be to improve sourcing processes and supply chain efficiency.