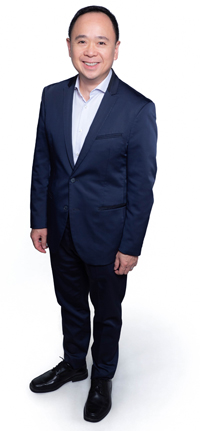 John Tan joins Satcom Direct as Regional Director APAC
Satcom Direct (SD), the business aviation solutions provider, has appointed John Tan as regional director for the Asia Pacific (APAC) region. Based out of the SD Hong Kong office, Tan will manage the APAC sales and business development activities. As the senior executive in the region, his responsibilities include providing leadership to theregional commercial and technical team, maintaining and developing commercial activity in the region, and delivering valuable input into SD product innovation. In a competitive market, he will also be responsible for the creation of unique customer value propositions. He will report directly to the Vice President, SD International, Michael Skou Christensen, who was previously regional director for the APAC region.
Tan, a Singapore native, brings 25 years of experience with aviation in Asia to the international business division. Most recently, he held the position of Country Director with Sabre Airline Solutions, where he developed business across Asia in countries as varied as China, Hong Kong, Macau, Mongolia, Taiwan and Korea. Prior to that his career incorporated a number of management positions at business aviation technology companies. The combined knowledge and regional experience gives Tan a tremendous understanding of the APAC business aviation market, and valuable insight about customer needs in the region, qualities that will be integral to success at SD.
"I am looking forward to engaging with existing customers and establishing new business here in the region," said Tan. "Supporting the development of SD's business activities is an exciting challenge that I am eager to take on. Business aviation in Asia continues to grow and mature, and the SD ecosystem offers clients customized, end-to-end solutions which enhance and improve the inflight experience and operational capabilities. Asian clients have high expectations and I look forward to meeting their needs while taking SD's business to new heights in the region."
Michael Skou Christensen, VP SD International, says "Asia Pacific is a critical region of growth for SD and we are pleased to have John join us. His enthusiasm for the SD solutions, his proven focus on customer support and his cultural knowledge of this varied market makes him a perfect fit for this important role. We are delighted to welcome him to the SD team."
John holds a master's degree in business administration with a specialization in IT from the University of Surrey in the UK. He also holds a bachelor's degree in science from the National University of Singapore. He is fluent in English, Mandarin and Cantonese.