Ottawa International Airport is launch customer for new platform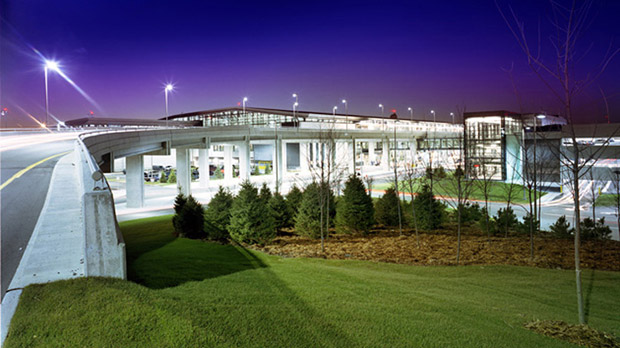 Ottawa International Airport is the launch customer for Rockwell Collins' ARINC cMUSE™, the company's next generation cloud-native passenger processing system
Rockwell Collins today introduced ARINC cMUSE™, the company's next generation cloud-native Common Use Passenger Processing System (CUPPS) designed to provide an affordable and flexible check-in system for airports. Ottawa International Airport (YOW) will be the first airport to implement the new platform.
"As an innovative airport, we constantly seek new technologies that enable us to provide quality, secure and affordable services to our airlines and passengers," said Scott Boyle, director of IT for Ottawa International Airport. "The aviation industry is moving towards cloud-based services that offer a number of operational benefits. We selected ARINC cMUSE because it provides our airport with a platform that gives us the flexibility to accommodate our changing operational demands quickly and more efficiently."
The ARNIC cMUSE platform provides airports with a number of key benefits including simplified support, faster and more affordable deployment of updates and the flexibility to cost-effectively manage changing airport operations like accommodating seasonal airlines or adding more check-in desks due to irregular operations. In addition, ARINC cMUSE has been architected from the ground up to better address data security requirements, such as PCI-DSS, in common use environments.
"We've re-architected our CUPPS platform as cloud-native software to provide airports with a more effective use of resources," said Christopher Forrest, vice president, Airport Systems for Rockwell Collins. "Through ARINC cMUSE, airports can now enable innovation by letting airlines develop and deploy latest applications and services. This solution provides significant benefits to airports, regardless of size or existing infrastructure."
ARINC cMUSE is a cloud-native platform that can be offered either as cloud or on-premise solution for airports that require their systems to be deployed locally. The on-premise deployment uses the same technology, simplified configuration and support tools as the cloud delivered option, providing airports with automation tools to efficiently install and manage systems. ARINC cMUSE also gives airlines the ability to deploy their latest applications and technologies to passengers independently from other airlines.
"The introduction of ARINC cMUSE is a key milestone in our strategy to provide airports with cloud-based solutions — from check-in and bag drop to security and boarding," continued Forrest. "The entire ARINC airport systems portfolio, including our airport database, flight-information displays, resource and baggage-management solutions, and baggage messaging software are set to become cloud-native, delivering high-performance yet affordable computing power to airports."
Rockwell Collins has been a leader in the development and deployment of passenger processing solutions for over 20 years. The company's existing ARINC Multi-User System Environment (MUSE®) already supports more than 300 airlines at over 170 installations worldwide.